Guest writer: Rebecca Adler

First, a big howdy to y'all from Texas. Second, a big thanks to the lovely Kym Roberts for this opportunity to share all the exciting new cozy releases hitting the shelves of your local and virtual bookstores during the month of July. As a heat wave blazes its way across the country this week, I encourage you to declare your independence from the humdrum of work and responsibilities. Stake out those well-deserved hours, minutes, or even moments, of relaxation and repose by engaging your problem-solving skills in one of the most enjoyable ways possible—by reading a delightful cozy mystery.
Whether you choose a title from a beloved author, discover a new favorite series, or both, this week's new releases will make you glad you asserted your right to relax and solve a wonderful whodunit.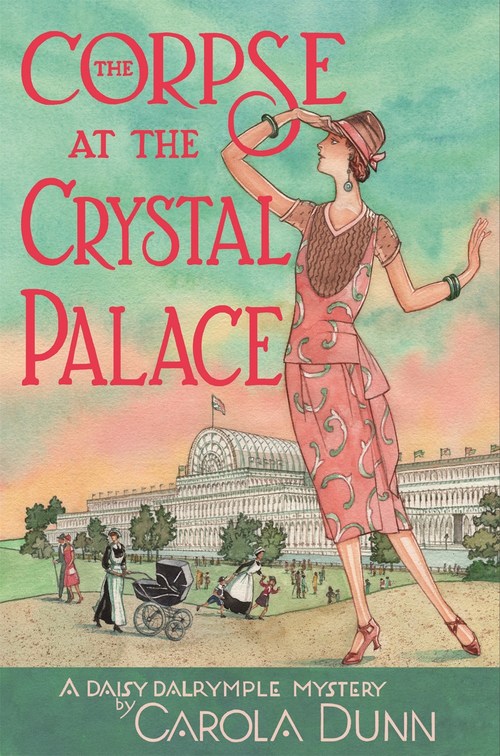 A casual outing to the Crystal Palace in London takes a mysterious and murderous turn in The Corpse at the Crystal Palace, the latest mystery in Carola Dunn's beloved Daisy Dalrymple series.
April 1928: Daisy Dalrymple Fletcher is visited in London by her young cousins. On the list of must-see sites is the Crystal Palace. Discovering that her children's nanny, Nanny Gilpin, has never seen the Palace, Daisy decides to make a day of it—bringing her cousins, her 3-year-old twins, her step-daughter Belinda, the nurserymaid, and Nanny Gilpin. Yet this ordinary outing goes wrong when Mrs. Gilpin goes off to the ladies' room and fails to return. When Daisy goes to look for her, she doesn't find her nanny but instead the body of another woman dressed in a nanny's uniform.
Meanwhile, Belinda and the cousins spot Mrs. Gilpin chasing after yet another nanny. Intrigued, they trail the two through the vast Crystal Palace and into the park. After briefly losing sight of their quarry, they stumble across Mrs. Gilpin lying unconscious in a small lake inhabited by huge concrete dinosaurs.
When she comes to, Mrs. Gilpin can't remember what happened after leaving the twins in the nurserymaid's care. Daisy's husband, Detective Chief Inspector Alec Fletcher of Scotland Yard, finds himself embroiled in the investigation of the murdered nanny. Worried about her children's own injured nanny, Daisy is determined to help. First she has to discover the identity of the third nanny, the presumed murderer, and to do so, Daisy must uncover why the amnesic Mrs. Gilpin deserted her charges to follow the missing third nanny.
Mystery Historical | Mystery Cozy [Minotaur Books, On Sale: July 3, 2018, Hardcover / e-Book, ISBN: 9781250047052 / eISBN: 9781466847422]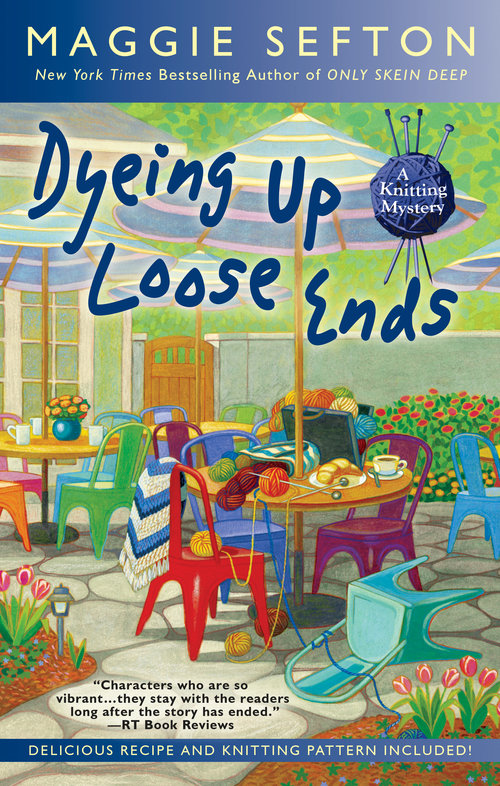 Kelly Flynn has been enjoying motherhood and avoiding murder, but when a friend's life is cut short, she enlists the Lambspun knitters to catch a heartless killer in the last Knitting Mystery novel from the New York Times bestselling author of Only Skein Deep.
Kelly is happily busy with her son, Jack, now a rambunctious four-year-old preschooler. Jack keeps his mom on her toes and drinking all the coffee she can handle at Pete's Porch Café. Kelly's friendly waitress Julie is hoping to become an accountant. She makes sure she keeps Kelly caffeinated and up-to-date on her career progress.
Kelly splits her free time between Pete's and Lambspun, where her fellow knitters love hearing all about Jack's latest exploits. They've also been taking a trip down memory lane, reminiscing about crimes that Kelly had a hand in solving over the years. But the Lambspun crew is horrified when a very present-day murder occurs in their midst—and Julie is the victim.
With her sleuthing instincts on full alert, Kelly starts asking questions. The well-liked waitress may have had enemies no one knew about, or she could have just been in the wrong place at the wrong time. Kelly and her friends at Lambspun soon learn that the answers are knottier and more shocking than they ever dreamed…
Mystery Hobbies | Mystery Cozy [Berkley Prime Crime, On Sale: July 3, 2018, Hardcover / e-Book, ISBN: 9780425282540 / eISBN: 9780698405936]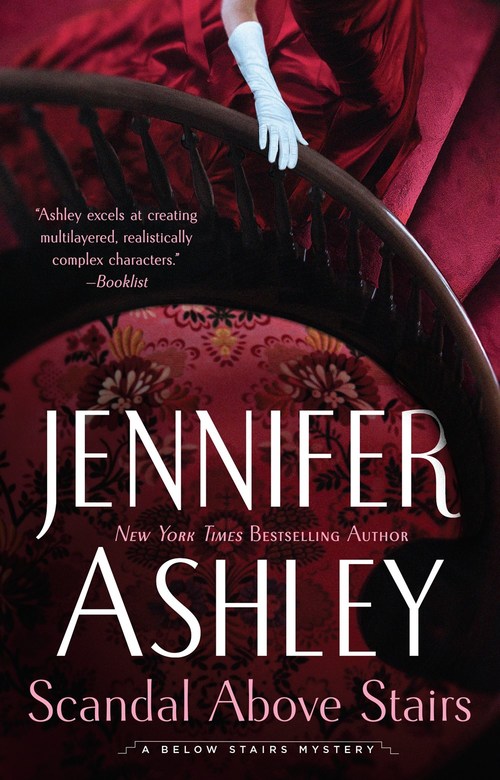 A mystery of stolen antiquities has Kat Holloway setting aside her apron once again for the intrigues of the upper echelons of Victorian London
Priceless artwork has gone missing from the home of a wealthy baronet, and his wife stands to take the blame. When Kat's employer asks for help in clearing her friend's name, Kat trades her kitchen for the homes of Mayfair's wealthiest families. Soon antiques are disappearing not only from the extravagant households of connoisseurs and collectors, but from the illustrious British Museum.
As the thefts increase in frequency, Kat calls upon her friend Daniel McAdam, who has already set himself up in a pawnshop on the Strand as a seedy receiver of stolen goods. When a man is murdered in the shop, Kat must use all of her wits to see that the
thieves are caught and justice is done.
Mystery Historical [Berkley, On Sale: July 3, 2018, Trade Size / e-Book, ISBN: 9780399585531 / eISBN: 9780399585548]

A dazzling and intriguing historical mystery!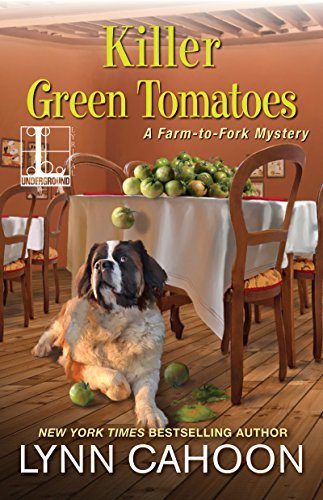 The time seems ripe for success as Angie Turner opens her farm-to-table restaurant in her Idaho hometown—until her new tomato supplier is accused of murder and Angie has to pick the real killer . . .
To Angie, nothing tastes more like summer than her Nona's fried green tomatoes. Eager to add the recipe to the menu at the County Seat, she's found the perfect produce supplier—her sous chef Estebe's cousin, Javier. Just one problem: ladies' man Javier's current hot tomato Heather has turned up dead, and he's the prime suspect. Somehow, between managing her restaurant and navigating a romantic triangle between Estebe and Ian, the owner/manager of the farmer's market, Angie needs to produce evidence to clear Javier—before this green tomato farmer gets fried . . .
Mystery Cozy [Lyrical Press, On Sale: July 3, 2018, e-Book, ISBN: 9781516103836 / eISBN: 9781516103836]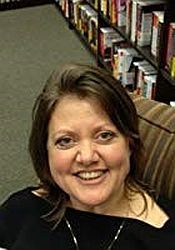 Though Rebecca Adler grew up on the sugar beaches of the Florida Gulf Coast, she studied acting on Broadway until a dark-eyed cowboy flung her over his saddle and hightailed it to the Southwest. She's currently content to pour her dramatic tendencies into The Taste of Texas Mysteries from Berkley Prime Crime. Set in far West Texas, her humorous stories are filled with delicious suspense and scrumptious Tex-Mex recipes. Find out more about this former president of North Texas Romance Writers at www.AuthorRebeccaAdler.com.