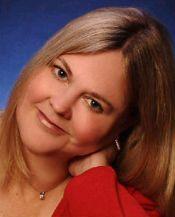 I'm often asked why I choose to straddle two genres writing romantic suspense. And the truth is that the combination of danger and romance has always been where my heart lies.
I've been an incurable romantic for most of my life. As a little girl, I cried at the end of Cinderella because we didn't get to see her get married. And I cheered endlessly for Calvin and Meg in A Wrinkle in Time. I wanted Aurora to find her prince charming. And I always thought Ned needed a bigger role in Nancy's adventures. I was disappointed that Aragorn and Arwen didn't have more page time together and I even had hopes for Lucy and Mr. Tumnus.I always wanted the guy to get the girl in the movies. And happily ever after was so important to me, I (only occasionally of course) double checked the last line of a book to make sure it was so.
But I also craved adventure and suspense. I was raised on James Bond movies. My parents used to take my brother and I to the drive-in when we were little. We were supposed to go to sleep after the first feature, but I always stayed awake, and marveled at the smooth precision of Sean Connery,as well as the subterfuge and stealth of Gregory Peck and David Niven in wonderful movies like the Guns of Naverone, and the guarded tough man portrayed by John Wayne in, well, anything. I also watched The Man from Uncle, Mission Impossible and I Spy with my parents (sometimes from behind the hallway door when I was supposed to be asleep—I'm beginning to see a trend here).
Anyway, when I was in high school, I read some of the great romances. Austen, the Bronte's you know the drill… And then I found something really special. Rebecca. My first romantic suspense. And I adored it. But I was afraid that it was a one-off. That there wouldn't be other books that combined my two loves. Fortunately,I couldn't have been more wrong.
My mother introduced me to one of her favorite authors and suddenly everything was right with the world. That author was Mary Stewart and her books changed everything about reading for me. The Moon-Spinners. My Brother Michael. Airs Above the Ground. I quickly devoured all her books, along with Phyllis Whitney's and Victoria Holt's. Of course, I was still reading Robert Ludlum, Alistair McLean, Helen McGuiness and other suspense writers, but I always wound up wishing that there'd been a little more romance.
Time passed. And life moved on for me. Taking me in all kinds of directions until about ten years ago I made up my mind to try my hand at writing a book. The result was Everything in Its Time—a time travel novel that is, at its heart, romantic suspense. And now, here I am all these years later with eighteen books in print, still pinching myself over the fact that I get to write what I love and even better share those stories with readers like me.
In my new A-Tac series (beginning with Dark Deceptions, Dangerous Desires and Desperate Deeds) I've created a world where academia and espionage collide. A black ops CIA unit using an Ivy League college for cover. The operatives of A-Tac are brilliant, bad-ass and seemingly bullet proof. And I've had so much fun living vicariously through their adventures, whether it's hanging from the side of a cliff in Cyprus, jumping from a waterfall in Colombia, or disarming a nuclear weapon in Manhattan. In fact, I can't wait to see what they're up to next, and hopefully, you'll feel the same way.
Bottom line, for me, writing romantic suspense was a forgone conclusion. It's where my passion lies. There is something magical to me about danger, twists and turns combined with two people trying to find their way and realizing that together they are stronger than when they are apart.
Oh yeah, and I get my happily ever after, too.
So what about you? What is it about romantic suspense that you enjoy?
To comment for a chance to win on Dee's blog please click here.