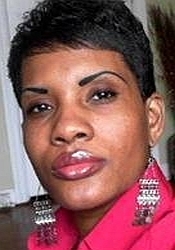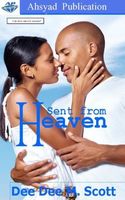 I'd like to thank Fresh Fiction for hosting me. Years ago, while vacationing with my family, an idea popped into my head that stayed on my mind for the remainder of the trip. I couldn't wait to get home to write out my thoughts. The story was about a powerful family (One sister and five brothers) named The Tuckers. To the outside world they appeared perfect, but in reality they were all still hurting and devastated due to an incident that had destroyed their childhoods. I wrote the first book and had no intention of writing about them after that, but the characters continued speaking and before I realized it, I had a story for each family member.
SENT FROM HEAVEN is a romantic suspense series that will consist of five books, each featuring a Tucker family member on the rocky road to finding love and healing from the past.
With each story I hope you'll laugh, cry and learn about healing and forgiveness as well as fall in love with this family.
Best-selling romance author Maya Smith's life is far different from the characters she creates in her novels. Left to raise a baby without the assistance of the married father, she has given up on finding a prince on a white horse to rescue her.
Enter Cardiologist and single father, Ford Tucker. Dr. Tucker is all work and no play. He has dedicated his life to work and raising his daughter. When Ford becomes Maya's Cardiologist, he is instantly smitten with her.
Sparks fly and the passion's hot as ever between the two. But just when Ford thinks he has finally found Ms. Right, and Maya thinks she's found her prince, a devastating secret is revealed that will rock the core of their relationship. Will their bond survive the terrible secret? Or will Ford end up alone and Maya prince less?
MADE TO LOVE YOU (book 2) Released Date November 22, 2013
Karalee Johnson is left with nothing when her fiancée ends their sixteen year relationship to pursue his career. Devastated, Karalee is forced to move back to her hometown of Atlanta. There, she lands a job as a personal assistant to the Vice President of a colossal insurance company. She vows to rebuild her life and never lose herself in another man-until she lays eyes on her hot new boss…
Marcus Tucker has never been able to give his heart completely to a woman. It will take more than a pretty face and nice body to get him to shift his focus from heading a multi-billion dollar Insurance empire. When he meets his new personal assistant, Karalee, he is surprised by her firecracker personality.
The more the two work together the more Marcus and Karalee find each other impossible to resist. Soon business and pleasure mix and the two are setting the sheets ablaze. But just when Marcus thinks he's found a woman with happily -ever-after potential, and Karalee begins to open her heart again to the possibility of love, demons from the present and past threaten to derail their relationship. And Karalee and Marcus are left wondering, if their love will survive or if they're just two time losers.
To comment on Dee Dee Scott's blog please click here.