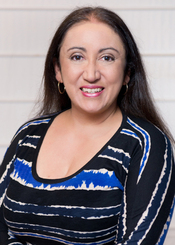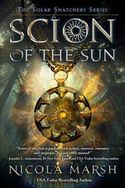 After publishing 43 adult contemporary romances in 10 years, the question I've been asked most often recently is 'why have you ventured into the world of young adult fiction?'
One word: Twilight.
I'm a voracious reader, so when the Twilight phenomenon hit a few years ago, I was curious. I wanted to see what all the fuss was about. I hadn't read YA in years…yet there was something about those sparkly vamps that got me hooked all over again.
For twelve months after the Twilight series, I rarely read anything other than YA. And for a reader who normally wouldn't pick up a paranormal book, I couldn't get enough!
I devoured series by Richelle Mead, Melissa Marr, P.C. Cast, Cassandra Clare and more, and discovered fabulous authors like Jeri Smith-Ready and Amber Kizer. I became absolutely addicted to YA novels, to the point where I had to write my own!
The first line for SCION OF THE SUN popped into my head when I was drifting off to sleep one day.
"I always thought cults were for crazies. Until I joined one."
From there, I developed the Solar Snatcher series, which kicks off with 16 year-old Holly Burton entering C.U.L.T., discovering she's bound to the sun god Belenus and can teleport to Eiros, NYC's Innerworld, where druid mythology rules and an ancient evil threatens the world.
I had an amazing time writing this book. The world building was enormous, both at C.U.L.T., the boarding school for the freakishly gifted, and in Eiros, where Holly is the Scion and the only one who can banish darkness.
Creating such vivid worlds may have been a challenge but I learned so much about crystals and Ogham and Celtic mythology that I'm hooked.
I hope you become hooked on the series too.
With two new YA novels at the end of this year, one of which is your debut into the genre. What made you decide to venture into the world of YA?
I hadn't read YA for years, then rode the Twilight phenomenon and got hooked again. For twelve months I rarely read anything other than YA. Became absolutely addicted to it and just had to write my own!
When she least expects it, sixteen-year-old Holly Burton's unremarkable life is shaken to the core. A vision of the mother Holly never knew leaves her questioning everything she believes.
Eager for answers, Holly enrolls at a boarding school for highly gifted students in Wolfebane, New Hampshire. But Holly's complicated life worsens when she accidentally transports to a parallel existence where she's confronted by a dark and ancient evil.
With the help of Joss, a sexy alpha warrior sworn to protect her, and her new BFF, the equally swoon-worthy Quinn, Holly faces her fears and an unlikely adversary in a showdown that is worse than anything she could've possibly imagined …
To comment on Nicola Marsh's blog please click here.