Every writer is also a reader. I mean, if we didn't love books, we wouldn't spend our time trying to create more, right? So, I read fast and I read constantly. But, strangely, I find my choices are affected by the seasons. Spring is the time for something new and strange. Summer is the time for high-flying suspense and the dramatic thriller.
Fall, though, is the time to get back to the classics. Collins. Dickens. Christie. Sayers. DuMaurier.
Wait. Who?
Josephine Tey. Quite possibly the best mystery writer nobody ever heard of.
Tey was a pseudonym for Elizabeth MacKintosh. She wrote during the great heyday of English mystery, from the mid-1920s to the early 1950s. A playwright as well as an author, her output of mysteries was small, just seven books.
But Oh! Those books!
I discovered Tey in the back of Aunt Agatha's bookshop, which is where I go when I want to find, well, anything mystery or crime fiction related. I picked up THE FRANCHISE AFFAIR, at random, and didn't put it down.
THE FRANCHISE AFFAIR a stand-alone English village murder mystery. It's written in a clean, comfortable, infinitely, entertaining style that still comes across as fresh after all these decades. Tey's characters are never quite what you'd expect on the surface, but she doesn't veer into the melodramatic or the grisly. Her people are, well, people. Human, complex, silly, brave, trivial, and instantly recognizable.
Tey steps delicately and expertly through Christie territory, going from the English country house murder, to the cozy, to the detective story, and back again. Her detective, Inspector Grant, is a man interested in faces, and what the face reveals about the person behind it. In fact, his greatest case is also probably Tey's greatest writing trick. In DAUGHTER OF TIME, Tey puts Grant in the hospital with an injury. He's bored out if his mind, and his actress kind-of-girlfriend who knows his love of faces, brings him a set of portraits to keep him occupied. One of them is a famous portrait of Richard III. From that portrait, Grant goes on to try to solve the ancient riddle of the princes in the tower. Without leaving his hospital bed.
And somehow, Tey makes it work. Even better, she makes it amazingly entertaining.
Much as I love DAUGHTER OF TIME, I think my favorite Tey is one of her stand alones; MISS PYM DISPOSES. On the surface, it reminded me of Dorothy Sayers GAUDY NIGHT, in that it takes place at a school, in this case a girl's boarding school. Miss Pym is a woman of a certain age who has written what we'd call a pop-psychology book that has become unexpectedly popular and she's been invited back to her old school to give a speech. She's staying in the dorm, meeting the girls and the teachers and is becoming increasingly convinced something bad is going to happen. This is where the Sayers resemblance ends. I have never read a mystery where the entire story is so wrapped up in trying to work out whether something is really going on. There's no body, no theft, not much of anything really happens, and yet…and yet…
Tey draws her suspense from the ordinary. She makes normal people fascinating, makes her mystery out of cups of tea, every day occurrences, and the slowly deepening acquaintance with people and their lives.
I'm happy to say her work is readily available in print and ebook. And she's the perfect companion for a long, autumn evening.
Enjoy.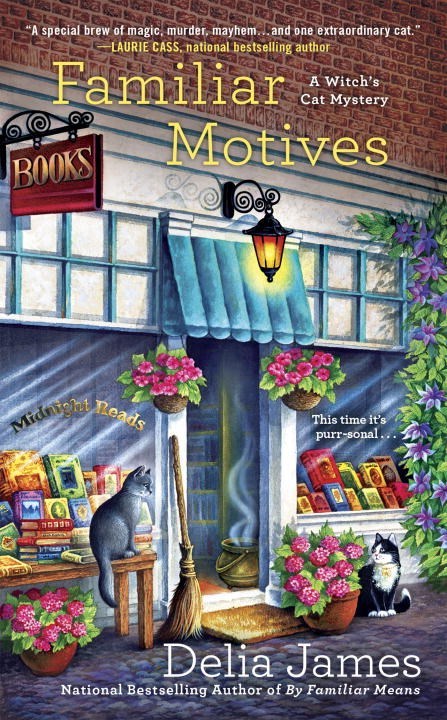 A new witch and her feline familiar get their fifteen minutes of fame in this enchanting mystery in the national bestselling series…
After learning that she comes from a family of witches—and adopting a familiar named Alistair—artist Annabelle Britton has made beautiful Portsmouth, New Hampshire, her home. Together with her coven, this good witch is trying to put a stop to magic and murder most foul.
When Anna takes Alistair to see local veterinarian Ramona Forsythe, they meet the most famous cat in town: Ruby the Attitude Cat, spokes-feline for a pet food brand. But then Ramona turns up dead, and Ruby goes missing. It seems like the murderer used magical means, so it's up to Anna and Alistair to catch a killer and cat-napper as only a canny cat can.
Mystery Cozy [Berkley Prime Crime, On Sale: October 3, 2017, Mass Market Paperback / e-Book, ISBN: 9780451476593 / eISBN: 9780698405608]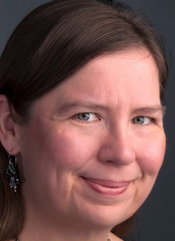 Born in California and raised in Michigan, Delia James writes her tales of magic, cats, and mystery from her hundred-year-old bungalow home. When not writing, she hikes, swims, gardens, cooks, reads, and raises her rapidly growing son.