Welcome to Fresh Fiction! Can you tell us a little bit about your new historical mystery, THE WIDOW OF ROSE HOUSE?
Someone recently described THE WIDOW OF ROSE HOUSE as a gothic rom-com and I think that's absolutely perfect. It's about a scandalous widow, Alva Webster, who badly needs a fresh start. After her (terrible) husband is murdered in Europe, she returns to New York, buys a decrepit mansion, and decides to use its renovation as the basis for a home decorating book. Unfortunately, it may be haunted. Enter Professor Samuel Moore, scientist and inventor extraordinaire, who is fascinated both by the possible ghosts and by Alva herself. It's a love story, a ghost story, and a story about learning to laugh again.
Alva Webster is a determined woman with a scandalous past that both hinders her and works to her advantage. She buys the supposedly haunted Liefdehuis mansion and brokers a publishing deal to write a book about restoring it and giving interior design tips. But New York society – including her own parents – won't speak to her or invite her back into polite company. So, on the one hand, Alva wants to be welcomed home, but she also doesn't want to lose her newfound independence. What did these competing aspects add to the character of Alva?
Alva is a very prickly, guarded character, but she also desperately wants to be loved. She doesn't care very much about society, and she knows her parents care more about their position in the world than about her, but that doesn't stop a tiny soft part of her from hoping they might love her. That's the core of Alva's character: she's gruff and rigid and a little salty, but she's also an absolute marshmallow inside.
Professor Samuel Moore is a renowned scientist and well known for being a little rough around the edges, but also very handsome. He's interested in studying the existence of ghosts, and Liefdehuis is the perfect place to study one, or maybe more than one. His innate curiosity also leads him to want to find out more about Alva and her troubled past. How else does Sam's curiosity propel his involvement in Alva's life, perhaps against his better judgment?
Oh, I don't know if Sam has any better judgment. Things tend to work out for Samuel Moore, and so while he has many wonderful qualities, a sense of self-preservation isn't really one of them. He likes Alva, he suspects she's in trouble, and Sam simply doesn't abandon people when he thinks they need help. It's all very straightforward for him. Yes, he's a little in love with her probably from their very first meeting, but I'm not sure he thinks that's a problem.
Alva is initially resistant to Sam's charms – something he's very well aware of, and he knows usually works to his advantage! There's a wonderful push and pull between as their relationship grows. What were your favorite parts of their attraction and eventual love story?
The moments where Alva remembers she can laugh. So much of THE WIDOW OF ROSE HOUSE is about finding joy after the worse has happened, and writing those moments where the darkness starts to lift, even just a little, was an absolute pleasure.
A big part of THE WIDOW OF ROSE HOUSE deals with how women are treated and perceived during this time in history. Alva is scorned for leaving her abusive husband, Sam's mother is a celebrated scientist but not necessarily as renowned as her husband and sons, and some of the stories of the ghosts who haunt Liefdehuis are supposedly vengeful, scorned women. What did these misconstrued perceptions of women add to your story?
When I was growing up, it seemed like there were so few women in history. Like they'd been so downtrodden, so oppressed, they had simply ceased to exist. So when I grew up and discovered amazing women have always existed, and that in fact, you can't throw a metaphorical stone into the past without hitting one, I felt both incredibly empowered and. . . like an absolute idiot. Of course, badass women existed! Duh! Even when every circumstance was arrayed against them. And those are the kind of women I want to write about.
Because much of this book deals with a haunted house, and it's the spookiest time of year with Halloween only a few weeks ago… Do you believe in ghosts? 😉
Like Alva, I would very much prefer them not to exist.
What can readers expect from you next?
I'm working on a book set in Paris in 1878. There may be a familiar face or two.
Rapid Fire Random Questions
Dragons or unicorns: Dragons. Obviously dragons.
Five people you'd invite to your book club (dead, alive, fictional, etc.!): Granny Weatherwax and Nanny Ogg. I doubt Granny would read the book, but if I'm getting a chance to bring fictional characters to life, no way I'm missing her. My critique partner, Rachel Lyn Paxton. P.L. Travers, because I'm a little obsessed with Mary Poppins. And maybe Hermione Granger. Honestly, this would be a weird book club and I think some people would go away mad. Possibly everyone except Nanny Ogg.
Some of your auto-buy authors: Talia Hibbert–her books are delicious from start to finish. Jo Walton. Sherry Thomas–has everyone read her Young Adult Elemental Trilogy? Because it's incredible. Yangsze Choo. Lucy Parker. Alyssa Palombo, whose absolutely gobsmacking THE BORGIA CONFESSIONS is coming out in a few months. John Green and Garth Nix. Ilona Andrews. Helen Hoang. S.A. Chakraborty. Naomi Novik. Jenny Crusie. And honestly so many more. I have a book buying problem.
Earliest celebrity crush: Like so many people my age, Jeff Goldblum in Jurassic Park. This crush, by the way, has never left me.
Hobbies you have (aside from reading and writing): I take adult ballet classes!
Dream vacation: Several weeks in Honolulu, staying at the Royal Hawaiian and swimming in the ocean every day.
Sweet or salty snacks: Why not both?
You have a totally free afternoon – no deadlines, no obligations, no Twitter notifications! What do you do?: I light a candle, find a sweet snack and a salty snack, and read.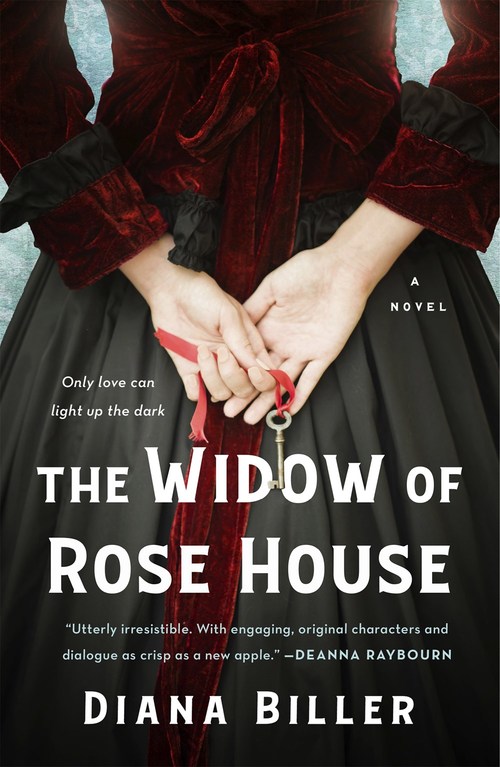 A young widow restores a dilapidated mansion with the assistance of a charming, eccentric genius, only to find the house is full of dangerous secrets in this effervescent Gilded Age debut novel
It's 1875, and Alva Webster has perfected her stiff upper lip after three years of being pilloried in the presses of two continents over fleeing her abusive husband. Now his sudden death allows her to return to New York to make a fresh start, restoring Liefdehuis, a dilapidated Hyde Park mansion, and hopefully her reputation at the same time.
However, fresh starts aren't as easy as they seem, as Alva discovers when stories of a haunting at Liefdehuis begin to reach her. But Alva doesn't believe in ghosts. So when the eccentric and brilliant professor Samuel Moore appears and informs her that he can get to the bottom of the mystery that surrounds Liefdehuis, she turns him down flat. She doesn't need any more complications in her life–especially not a handsome, convention-flouting, scandal-raising one like Sam. Unfortunately, though Alva is loath to admit it, Sam, a pioneer in electric lighting and a member of the nationally-adored Moore family of scientists, is the only one who can help. Together, the two delve into the tragic secrets wreathing Alva's new home while Sam attempts to unlock Alva's history–and her heart.
Set during the Gilded Age in New York City, The Widow of Rose House is a gorgeous debut by Diana Biller, with a darkly Victorian Gothic flair and an intrepid and resilient American heroine guaranteed to delight readers.
Suspense Gothic | Women's Fiction Historical [St. Martin's Griffin, On Sale: October 8, 2019, Trade Size / e-Book, ISBN: 9781250297853 / eISBN: 9781250297860]

A fast paced, enjoyable historical novel with intrigue, love, and maybe a ghost or two!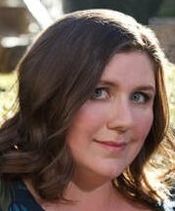 Diana Biller lives in Los Angeles with her husband and their very good dog. She loves rainy mornings and sunny afternoons, and curling up with a good book in any weather. Before becoming a full-time writer, she went to law school and spent her clerkships writing romance novels in the law library.
***
Fresh Fiction Editorial Manager Danielle Dresser is an avid reader, lackluster-yet-mighty crafter, and accomplished TV binge-watcher. Once upon a time, she was a publisher publicist and continues to cultivate her love of books and reading by chatting with the best authors in the business. She lives in Chicagoland with her very own romance hero husband, darling daughter, and two tempestuous cats. Follow her on Twitter and Instagram, @dj_dresser.