Fall is the perfect time to break out your slow cooker and let something simmer all day long, especially when you have a great book to occupy your time! As always, comment below for a chance to win a copy of today's featured book, HEIRESS GONE WILD by Laura Lee Guhrke. Check back tomorrow for more fun! 
Day 1 with Elizabeth Goddard: http://freshfiction.com/page.php?id=10267  
Day 2 with Soraya Lane: http://freshfiction.com/page.php?id=10269
***
When Jonathan Deverill promised a dying friend he'd be guardian to the other man's "little girl," he'd imagined her to be a sweet little thing in pinafores and pigtails, not a fully-grown, devastatingly beautiful woman with a talent for trouble. Nonetheless, a promise is a promise. Besides, he'd been living in the rough and tumble of Idaho's mining towns, so he's pretty sure he can keep one young lady in line.
And when Marjorie McGann found out her new guardian was a British gentleman on his way home to London, she thought he'd be the perfect person to help her find a titled husband so she can spend her Yankee millions in style.
Both of them turn out to be wrong. And when shady suitors and countess con-artists arrive on the scene, they turn Jonathan into one harassed and harried guardian, much to his ward's amusement. But in her search for romance, Marjorie never dreams that the frustratingly overprotective man hovering at her elbow might be the greatest romance of all.
What does all that have to do with my recipe for Puerto Rican pork tacos? Nothing, except that these tacos are so easy, even a writer on deadline (or a reader in the middle of a can't-put-it-down book) can make them. Enjoy!
Slow Cooker Puerto Rican Style Pork Tacos
1 boneless pork sirloin tip roast (2-3 lbs.)
1 T. vegetable oil
1 T. crushed garlic
2 tsp. cumin
1 tsp. kosher salt
1 tsp. dried oregano
4 oranges, juiced (or 1 cup orange juice)
4 limes, juiced (or 8 T. lime juice)
2-3 T. agave or honey (to taste)
Corn tortillas
Taco fixings: salsa, hot sauce, pico de gallo, avocado, lettuce, shredded cheese, etc.
In a large skillet, sear pork over medium-high heat until browned on all sides. In a slow cooker, mix orange juice, lime juice, garlic, oregano, cumin, and salt. Whisk to combine, then add pork. Turn slow cooker to low, set timer for 8 hours. After 8 hours, remove pork and shred with two forks. Discard all but 1 cup of liquid from the pot, then put shredded pork and 1 cup liquid back in the pot. Drizzle in agave (or honey), mixing as you go, tasting occasionally until it has just the right tang-sweet taste for you. Cover pot and cook another 15-30 minutes. Serve with warm tortillas and your favorite taco fixings. Enjoy!
***
Comment below for a chance to win a print copy of Laura Lee Guhrke's latest, HEIRESS GONE WILD! What are you looking forward to making in your own slow cooker this Fall season? 
***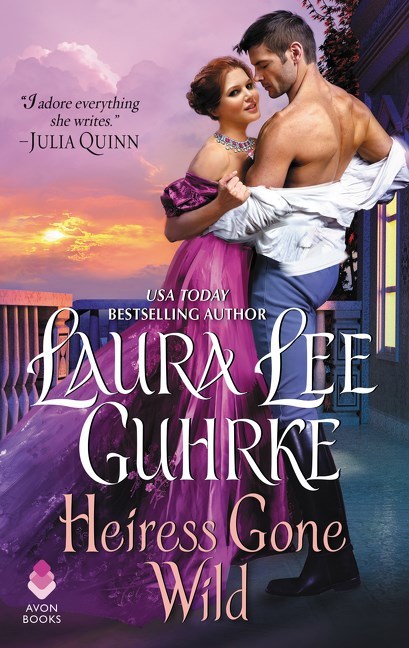 Dear Lady Truelove,
My ward is driving me crazy. I have to marry her off and get her out of my life. There's just one problem…
When Jonathan Deverill promised a dying friend he'd be guardian to the man's daughter, he envisioned a girl in pigtails and pinafores, a child he could leave behind in some finishing school. Problem is, his ward is actually a fully-grown, defiant beauty whose longing for romance threatens to make his guardianship a living hell.
New York heiress Marjorie McGann wants a London season and a titled husband who can help her spend the Yankee millions she's inherited, and she thinks her new British guardian is the perfect person to help her find him. But Jonathan has no intention of letting his friend's fortune be squandered. Under his watchful, protective eye, Marjorie finds romance hard to come by . . . until one fateful night when her own guardian's devastating kisses makes her wonder if the greatest romance of all might be right in front of her.
Romance Historical [Avon, On Sale: September 24, 2019, Mass Market Paperback / e-Book, ISBN: 9780062853714 / eISBN: 9780062853721]

Will a man named as guardian to a grown woman be able to resist her?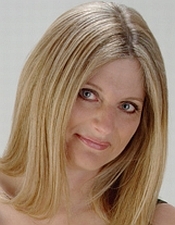 Laura Lee Guhrke spent seven years in advertising, had a successful catering business, and managed a construction company before she decided writing novels was more fun.  A New York Times and USA Today bestselling author, Laura has penned over twenty historical romances. Her books have received many award nominations, and she is the recipient of romance fiction's highest honor: the Romance Writers of America RITA Award. She lives with her husband in the Northwest, along with two diva cats and a Golden Retriever happy to be their slave. Laura loves hearing from readers, and you can contact her via her website or visit her author page on Facebook.