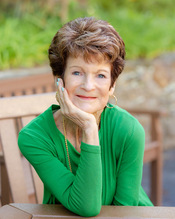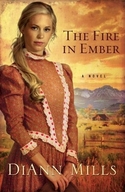 I have a theory about historical romance. Think about my conclusions to see if you agree. When we were little girls, we loved pretending we were a princess. Disney animation instilled in us that we were princesses, and fairy tales kept us entertained for hours. We dreamed about our prince, and we dressed in long flowing gowns complete with crowns and magic wands. When we were able to read, we imagined ourselves as the princess in distress or even the princess who saved the day. So what does our girlhood pastimes have to do with historical romance?
We grew into our teen years and attempted to put the princess syndrome to rest. Some of you succeeded. Others of us couldn't put aside the fantasy world. The color pink and the cute guy with dreamy eyes held our attention. We devoured romance novels. After all, the heroine always fell in love with the perfect hero, and we knew their love would last forever.
We grew older and married our prince, or I hope you did. Then we began to expand our reading horizons. And this is when historical romance moved into our reading pleasure.
Stepping back into time lifts the reader onto a magic carpet ride certain to attract a gallant hero on a dashing steed, even if the horse was swaybacked and the cowboy lacked a little decorum. The costumes of the era intrigue us, despite the women wore five to eight layers in stifling temperatures. Their bonnets accented any shape of face and would work miracles on a bad hair day. We won't discuss the hard work and the practice of medicine during those times. But propriety ruled from the way the historical woman talked, to the way she penned her diary, to the way she fell in love.
Historical romances have plenty of action. They feature conflict filled with physical, emotional, spiritual, and mental anguish. The characters' lives are slower paced, but that doesn't mean they aren't highly intelligent people who solve their problems using wit and wisdom.
My newest historical romance,THE FIRE IN EMBER, resembles a little of all the princess stories. Set in the 1880s near the Colorado Rocky Mountains, Ember emerges with a story to remember. She's beautiful and loving, courageous and mysterious. She's a bit like Snow White in that she's hiding from someone or something evil. She's as hard a worker as Cinderella and often considers abandoning her new friends at the midnight hour, not to save herself, but to keep those precious to her safe. Like Sleeping Beauty, Ember needs a prince to break the spell of a wicked villain, although she attempts to take care of the problem herself. Ember, much like Ariel, has the gift of song and will fight for those dear to her. She shares the same high-spirited and stubborn traits as Jasmine. And although Ember doesn't fall in love with a beast like Belle did, she willingly gives her heart to a man who doubts love will ever find him.
Historical romance and princess stories. What do you think?
To comment on DiAnn Mills's blog please click here.