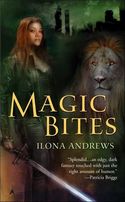 Kate Daniels #1
April 2007
On Sale: March 27, 2007
Featuring:
Kate Daniels
272 pages
ISBN: 0441014895
EAN: 9780441014897
Paperback
$6.99
Fantasy Urban
Buy at Amazon.com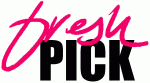 It's a new year, make a resolution to read a well established series from the beginning
Atlanta would be a nice place to live, if it weren't for magic…
One moment magic dominates, and cars stall and guns fail. The next, technology takes over and the defensive spells no longer protect your house from monsters. Here skyscrapers topple under onslaught of magic; werebears and werehyenas prowl through the ruined streets; and the Masters of the Dead, necromancers driven by their thirst of knowledge and wealth, pilot blood-crazed vampires with their minds.
In this world lives Kate Daniels. Kate likes her sword a little too much and has a hard time controlling her mouth. The magic in her blood makes her a target, and she spent most of her life hiding in plain sight. But when
Kate's guardian is murdered, she must choose to do nothing and remain safe or to pursue his preternatural killer. Hiding is easy, but the right choice is rarely easy…

Kick-ass chick with supernatural powers takes on the evil minions in alternate-world Atlanta.
Excerpt
I sat at a table in my shadowy kitchen, staring down a bottle of Boone's Farm Hard Lemonade, when a magic fluctuation hit. My wards shivered and died, leaving my home stripped of its defenses. The TV flared into life, unnaturally loud in the empty house.
I raised my eyebrow at the bottle and bet it that another urgent bulletin was on.
The bottle lost.
"Urgent bulletin!" Margaret Chang announced. "'The Attorney General advises all citizens that any attempt at summoning or other activities resulting in the appearance of a being of supernatural power can be hazardous to yourself and to other citizens."
"No shit," I told the bottle.
"Local police have been authorized to subdue any such activities with all due force."
Margaret droned on, while I bit into my sandwich. Who were they kidding Read More…