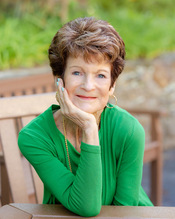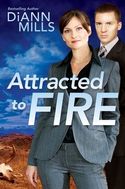 What do jalapeños, horses, scorpions, snakes, and a man and woman under a star-studded sky all have in common? Texas. West Texas. The setting of my new romantic suspense novel ATTRACTED TO FIRE. Dust off your cowboy hat, tug on your boots, and grab a SIG to team up with Secret Service agents assigned to protect the daughter of the vice president of the United States.
It's hot in West Texas, and I did my best to raise the temperatures. One of the characters is a cook. She prepares the agents' and protectee's meals. The problem is she loves jalapeños and does her best to add them to the menu three times a day. She chopped those little peppers into scrambled eggs and grits. Every soup and sandwich had a jalapeño touch. Her specialty was Diablo chicken, and if she could whip up a jalapeño cake or pie, then it was on the dessert tray. That all adds up to heat and heartburn.
What's a West Texas setting without a ranch and a horse? Beautiful quarter horses promise a smooth ride. Nothing's better than feeling a powerful animal lunging beneath you. Better than any truck or car, and oats are cheaper than gas.
Scorpions are another matter. Those nasty boogers like dark places and only come out at night in search of water. Shake your boots or your tennis shoes before slipping them on or you might feel a sting.
Rattlesnakes come in all shapes and sizes. The West Texas kind crawl along the dirt and can bite with nasty venom. Attracted to Fire adds a couple of two-legged snakes that are just as deadly. My Secret Service Agents had been trained to handle that matter, even if they weren't sure who were the good guys or the bad.
Ah, sweet romance blossoms under a Texas sky. But in the case of our hero and heroine, the two mix like gasoline and fire, an explosive relationship until danger forces them to work together, and a mutual admiration begins to grow.
What do jalapeños, horses, scorpions, snakes, and a man and woman under a star-studded sky all have in common? The answer is ATTRACTED TO FIRE. Have you traveled to the hill country of West Texas? I'd like to hear your experience.
Win A Texas Trio Gift Pack.
You don't have to be a Texan to enjoy the three items we have selected here. You can't get more Texan than Fain's Jalapeno Honey Spread. Also included is a jar of our delicious Peach Honey Butter and a jar of Pecan Honey Butter. The honey, jalapenos, peaches, and pecans are all locally grown, Texas products. We've put them all together for you in this special, "Texas Trio" gift pack. Just comment to be in the running!
To comment on DiAnn Mills's blog please click here.