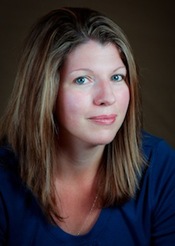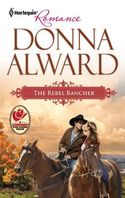 Sometimes when we write books, art imitates life. I know that was certainly the case when I sat down to write THE REBEL RANCHER (June 2012), the second book in my Cadence Creek Cowboys duet.
In the first book, THE LAST REAL COWBOY (May 2012), I knew Sam had an adopted brother, Tyson. Tyson is actually Sam's biological cousin, and the way I'd planned it was for Tyson to have always been a bit of a black sheep, always have that chip on his shoulder. I knew he'd rebelled after high school and left the ranch. It all worked to set it up so he could come back for the second book, and have to deal with all the reasons why he left. I also knew that he had somewhat of a reputation as a bad boy. To me, Ty was a champion bull-rider with an attitude and a way with the ladies.
What I didn't expect was the depth of emotion he'd end up having, or the love and respect he had for his uncle/father who had never truly given Ty the approval he sought. In THE LAST REAL COWBOY, Virgil is recovering from a stroke. When I sat down to write THE REBEL RANCHER, it became more and more difficult to resolve the father/son storyline. Because, you see, art does imitate life. My deadline for this story was September 30 of 2011. My father in law got suddenly ill in June, declined by bits over the summer, and passed away at the end of August. Seeing my husband's family go through it was sad, tense, rewarding (seeing them lean on each other), heart-rending. In the end, I think I dealt with all the family had gone through by losing myself in Ty's story. I immersed myself in it, worked through emotions, found comfort in watching my characters lean on each other and fall in love. Tyson, for all his rebellious ways, is a gentleman. He's capable of great feeling and he's someone Clara can rely on. Hmm, it kind of sounds like someone else I know. Maybe that's why this book seemed to flow from my fingertips during the month of September, and why it will always be a little extra special to me. I love Ty, probably more than any other hero I've written.
The Dear Reader letter in the book and the dedication all center around my father in law and my husband, two very special men. In the words of my sister in law: The heroes have not all gone. I know, because I married one.
THE LAST REAL COWBOY is just finishing up its release month, and next week sees THE REBEL RANCHER hit shelves. Today I'm giving away a copy of THE REBEL RANCHER to one commenter.
Best wishes,
To comment on Donna Alward's blog please click here.