When she put her hand on the horse's leg, he snorted at the same instant his body tensed.
"It's okay, boy. I won't hurt you," she said.
Audrey was careful not to get near the affected area as she inspected it with her eyes. Once the gelding calmed, she managed to get her hand several inches closer before he twitched his head.
"I'm going to fix you," she promised. "You have to trust me."
Another few tense minutes passed before she moved with agonizing slowness until her palm was over the knee. She didn't feel any fluid, so it could just be joint pain. But since this was one of the ill horses, she wasn't sure of anything.
Audrey rubbed her hand softly over the leg again and again. The horse closed his eyes, letting her know that he trusted her. She sat cross-legged and continued to stroke him with one hand while adding notes to the chart on her iPad with the other.
Though she didn't want to leave the bay, Audrey knew she needed to get to the other two horses. She climbed to her feet and ran her hand down the gelding's head to the soft, velvety muzzle.
When she turned to leave, her gaze landed on none other than Caleb Harper. Audrey's heart skipped a beat when she saw his attention on her. She couldn't look away from his brown eyes. They were a unique mixture of dark and light with a band of gold around the iris.
Audrey realized that her breath was coming faster. Her fingers clasped the tablet tightly. How could she not react when faced with such an arresting man?
Because Caleb wasn't just any cowboy. He wore the hat, boots, and jeans like a second skin, but it was the way he stood, the way he took in everything around him that made her aware of him.
Learning he had been in the Army's elite fighting force didn't surprise her. He had that look about him. The bearing of a man who had seen and done a great many things. The look that said he was ready and willing to face any challenge put before him.
And win.
Eyes that had witnessed terrible things were in direct contrast to his sexy grin. His face seemed sculpted from granite with a firm jawline and chin and lips that could make her forget her name with just a smile. From his broad shoulders encased in a tan button-down shirt, to his slim hips and long legs, Caleb was utter perfection.
It was too bad he wasn't grinning at her now.
He opened the stall door and waited for her to walk out before closing it. When she turned to face him, they were inches apart.
"Wh-what's wrong?" she asked, trying to get her bearings with him so close.
He glanced over his shoulder to where Maddy meditated once more. "Is your sister right? Is your gut telling you this is a poison?"
"As I told her I—" "Your gut," he insisted.
Audrey swallowed and reluctantly nodded. "I still won't rule out anything until the last test comes in."
"Follow your gut, doc," he said and pivoted to leave. She quickly moved to stop him. "What aren't you telling me?"
"I think it might be better if you don't know."
"I disagree. My sister is here, and I need to know all the facts so we can protect ourselves."
His brow furrowed. "I'll do that."
"I appreciate the thought, but that's not how we Martinezes handle things. Maddy and I take care of ourselves." Caleb stared at her for a long moment. "Shouldn't we bring her into this conversation so she knows what's going on?"
"No." As soon as Audrey answered, she realized Caleb had tricked her.
He didn't apologize, and she didn't attempt to explain herself. Caleb had a brother, so he knew what siblings would do for each other.
Audrey glanced down at Caleb's belt buckle and noticed the gun holster for the first time. It hadn't been there before. He put his palm on the butt of the gun, and she found her eyes drawn to his long fingers. She gazed up his hand to his bare, tan forearm, stopping where his shirt was rolled up to his elbows.
Never in her life had she ever thought a man's hands sexy. Until that moment.
Her eyes lifted to meet his. "Maddy is as skilled as I am at protecting herself, but she has a tendency to believe the best about everyone."
"While you see the worst?" Caleb asked, his brow quirked.
Audrey twisted her lips and wrinkled her nose. "I like to think I see reality. I've healed enough abused horses and other animals to know the cruelty of mankind."
"I know all about brutality and malice."
Her heart hurt for the pain Caleb allowed her to see before he tamped it down again. She walked to her bag and bent down. Her palm wrapped around the pistol she kept inside. Audrey straightened and showed Caleb the weapon.
"Keep that near you at all times," he cautioned.
She returned it to the bag. "I will. Where will you be?" "Not far, but I'll be hiding. If anyone does come, they won't see me."
"Just us," Audrey said as she cut her gaze to Maddy. "They'll believe we're here alone."
Caleb walked to stand before her. He waited until she turned her head to him. "You're not alone. I'd offer to sit out here in your place, but I'm pretty sure I know how you'd respond to that."
Audrey couldn't help herself. She smiled at his teasing tone. It wasn't until they had that quick moment of lightheartedness that she realized how much she needed it.
(C) Donna Grant, St. Martin's Press, 2019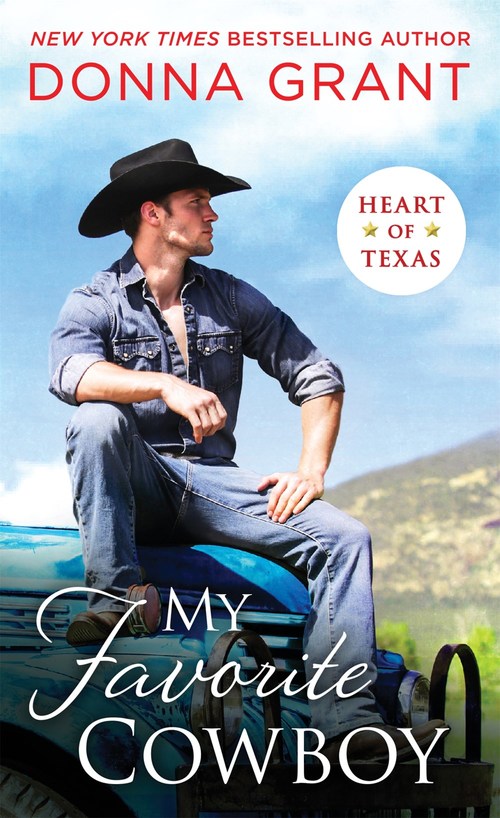 New York Times bestselling author Donna Grant
rounds up the hottest cowboys in Texas in her latest novel
of no-holds-barred passion.
Audrey Martinez is a veterinarian who has devoted her whole
life to the care and protection of horses―even if doing so
leaves her little time for meeting a man. Who would have
thought that a strange case of criminal horseplay would lead
her to falling deeply, wildly in love? If only the man who
makes her heart race faster than a wild mustang would let
his guard down, that is. . .
Caleb Harper is no ordinary cowboy. Sure, he wears his hat,
boots, and jeans like a second skin, and displays an
easygoing charm that comes from years of working on the
ranch. But with his military background, and Army buddies at
his side, he is tried-and-true Texas tough. Audrey knows she
can trust a man like Caleb to help her save horses. But can
Caleb trust himself to resist his attraction to Audrey―or
will the sparks of their desire end up getting them burned?
Romance Western [St. Martin's Paperbacks, On Sale: February 26, 2019, Mass Market Paperback / e-Book, ISBN: 9781250169020 / eISBN: 9781250169037]

The highly anticipated third book in the Heart of Texas book series by Donna Grant

Cowboys, romance and danger what more could you ask?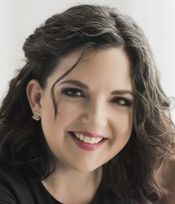 Donna Grant has been praised for her "totally addictive" and "unique and sensual" stories. She's the author of more than twenty novels spanning multiple genres of romance – Scottish Medieval, dark fantasy, time travel, paranormal, and erotic. Born and raised in Texas, she also has ties across the border in Louisiana. Growing up with two such vibrant cultures, her Cajun side of the family taught her the "spicy" side of life while her Texas roots gave her two-steppin' and bareback riding. She is never far from her faithful 80 pound dog, Sisko, or her three cats. She can often be found at the movies or bookstore with her children. Or buying makeup. And shoes.