Hi, Donna! Welcome to Fresh Fiction. We are thrilled to have you here. Please tell us a little bit about yourself and your new book, CONFESSIONS IN B-FLAT.  
Thank you for having me! Well, I was born and bred in Brooklyn, NY. I have three adult children (most of the time) and four fabulous grands. My sister and her family along with my brother and my two eldest daughters all want me to move to New Jersey, but in the infamous words of Effie in Dreamgirls "I ain't going!" LOL. As for my writing life, writing has always been my first love and I can say that I began on the road to becoming a "paid" writer when, in grammar school, I would write love letters for my girlfriends to give to their boyfriends! They were verses from songs and song titles strung together–very creatively I might add. And my friends would pay me in lunch money and candy. It wasn't until many years later that I officially tried my hand at writing when I penned short stories for the Confession Magazines. My first confession story was published in 1987, "The Long Walk," which I did for several years until my first novel was published in 1990–Rooms of the Heart–and thanks to readers I've been published every year since! Thirty years and counting. Now, on the horizon is Confessions in B-Flat, that began in my head maybe 10 years ago only as a title. That's all I knew. But in the ensuing years, the title and the concept of re-imagining the "Romeo and Juliet" theme and putting a different spin on it slowly took shape. Rather than warring families, it is warring ideas that separate my characters Anita and Jason. I suppose I also drew on the events of my formative years–the sixties–complete with the soundtrack of Motown, the clubs in Harlem, the famous Paschal's restaurant in Atlanta, the upheavals, unrest, iconic heroes, historic moments, and plenty of love and hope. At the end of weaving those elements together, Confessions in B-Flat was born.  
This book, as the back-cover copy puts it, is both timely and timeless. What was the inspiration for this book? Did the current state of social and racial injustice influence you as you wrote?  
The story took on several iterations over the years; from simply a title, to me envisioning the location as apartment "B" where folks got together to chop it up, to it morphing into my graduate thesis project and then changing again as I began to rethink the telling. But as I mentioned I wanted to turn Romeo and Juliet on its head. Long before BLM and the craziness of what we are living through, the idea of having my characters on opposite sides of the ideological coin was there. Who during that time were the most polarizing people? Martin Luther King, Jr. and Malcolm X. I thought that the expected route would be that Anita would be an MLK follower and Jason would follow Malcolm, so I switched that up. I've always been a follower of current events, and keep up with politics and the news, so those passions played a part. I feel that the novel is timely and timeless because–look at where we are! Anita and Jason were fighting the good fight back in the sixties. Some things changed, others simply got shoved under the rug 'cause we didn't have cell phones! Here we are in 2020 still fighting the fight. I think that even though the story is based during the Civil Rights movement is it a reflection–or precursor–to where we are today. 
 As a Black woman myself, I have been learning about the Civil Rights movement my entire life from my parents and grandparents. How did you balance informing readers with telling the beautiful love story in CONFESSIONS IN B-FLAT? What sort of research did you do for this novel?   
Good question. First, I wanted to make sure that it was not a 'history' lesson, but rather a love story with the backdrop of history. So much of what I wrote about I lived through–even though I was young. I grew up in the brownstone that I write about that is the home of Anita's parents. I remember we all got sent home from school the day that Kennedy was shot. When I was a teenager my friends and I would hop on the "A" train and go uptown to Harlem. Birdel's record shop that is mentioned in the novel was legendary. We all got our 45s from Birdel's. LOL. I would play my Motown 45s on my record player in my upstairs bedroom and my dad would play jazz downstairs. Even though I lived and loved Motown I still had to be sure which artists and songs were actually popular during my specific time period of '63-'67. I remember the riots that tore through Harlem to Brooklyn and how miles of Broadway–the commercial strip in Brooklyn—was destroyed for decades. I remember the Viet Nam war and all of the poems that I wrote about it back then. I recall the excitement in my neighborhood when Dr. King visited Cornerstone Baptist Church on the corner of my street. Many of the points of history that I recall I still researched. I searched for news articles, photographs, documents, images and timelines. I selected the primary historical moments that fulfilled the needs of my work. My goal was only to weave those invents into the story as events that Anita and Jason witness. They needed to remain the centerpiece of the story and reflect the effects of the world around them.
Anita and Jason are opposites in almost every aspect–he's a spitfire and outgoing while he is careful and reserved–but they both want to fight for civil rights to make the world a better place for Black people. Did their differing opinions happen organically, or did you plan on them believing in different ways to fight for the cause?  
Yes. It was planned. I wanted them to have different ideologies and practices. It was important for Anita to be from the North and Jason from the South, and for her to take the harder line of Malcolm and Jason the line of passive resistance of Dr. King. Everything about them is opposite, from where they live, beliefs, personalities, even religious practices. Yet, despite that they found a way across and beyond their differences to realize that they are fighting for the same thing and that when all of the "mess" is stripped away we are the same, we want the same things.  
Dr. Martin Luther King and Malcolm X are two of many historical figures who show up on the page in CONFESSIONS IN B-FLAT. What are some of the challenges of writing real people in a fictional novel? 
That was interesting.  As a writer of fiction, I did take a bit of creative license, very small ones– in crafting a sentence or two or a comment that was "true" to Dr. King and Malcolm X.  Many of the lines that these great men spoke in the novel were taken from published speeches or appearances. The big challenge was not to put "my" words in their mouths but to stick to how they have always been portrayed and from the research I did on them. I was always cognizant of not going too far in terms of dialogue or putting them in situations that never happened. For example, it is a fact that Dr. King and his team met at Paschal's restaurant in Atlanta. It's a fact that John Lewis was the young firebrand. It is factual that President Johnson signed the Civil Rights Act. It's a fact that Adam Clayton Powell preached at Abyssinian Baptist Church, so I had Jason, who is a devout churchgoer, attend his sermon. Anita was on the street listening to Malcolm speak to the people, which he did. Basically, I wanted to make sure that these real people remained true. In many instances, simply mentioning them was sufficient. For example, Angela Davis is mentioned and her growing influence at the time, but she does not speak. It was with great care and respect that put these iconic figures on the page.
Thanksgiving is later this week in the United States! What do you do to celebrate? What are you thankful for this year?
Under normal circumstances, we all gather at my sister's home in New Jersey. I don't see that happening this year. But there is hope. On a lighter note, I am beyond thankful to still be here and that my family and so many of my friends are healthy. I am so very grateful to have the resources to maintain a decent quality of life when so many are struggling. I don't take any of it for granted.     
I love asking authors what they've been reading! Do you have any book recommendations for our readers?  
Donna:  I would recommend that everyone read The Warmth of Other Suns and Caste by Isabel Wilkerson. Your whole mind and soul will be changed. I simply loved The Vanishing Half by Brit Bennett, Where the Crawdads Sing, by Delia Owen, These Ghosts are My Family by Maisy Card, The Book of Little Axe by Lauren Francis-Sharma, Behold the Dreamers by Imbolo Mbue, and I'm currently listening to It's Not All Downhill from Here by Terry McMillan. Ms. McMillan reads her own work and she gives me life!  LOL.
 What can readers expect from you next?  
Well, just in case readers missed it, I had a release in July, The Other Sister, which is the sequel to A House Divided. Coming up after Confessions in B-Flat is the third book in my Grants of DC romance featuring Montgomery Grant, tentatively titled If Only You Knew. I believe that will be out in spring 2021 from Harlequin's Desire line. I recently submitted another proposal to Entangled Publishing for another period piece that is centered in Sag Harbor one of the early settlements for freed slaves. That is tentatively titled I Am Ayah—The Way Home, and finally, I have a proposal out there entitled All About Eve, the psychological journey of a young woman battling the trials of her past.
Rapid Fire Random Questions
Favorite animal: My dog Scrappy
Coffee or tea: Coffee
Favorite book to re-read: Sula by Toni Morrison 
Beach or mountains: Beach (although I'm not crazy about sand) 
When you were younger, what did you want to be when you grew up?: A magazine publisher
Dream vacation:  A Resort on a tropical island
Aside from reading and writing, what are your hobbies?: Chilling in front of the television 🙂
Five people you'd invite to your book club (dead, alive, fictional, etc.!): Zora Neale Hurston, James Baldwin, Toni Morrison, Isabel Wilkerson, Yaa Gyasi. 
Favorite movie:  The Day After Tomorrow
You have a totally free afternoon – no deadlines, no obligations, no Twitter notifications!  What do you do?:  Sleep!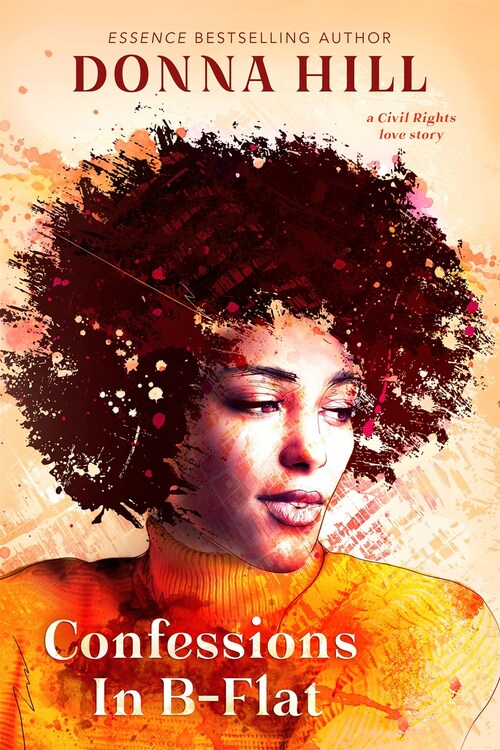 A multi-media retelling of Romeo and Juliet set during the 1964 Civil Rights movement from an Essence bestselling author who lived through it.
Jason Tanner, protégé of Dr. Martin Luther King, Jr., has been by his mentor's side in New York to spread the message of passive resistance. In Harlem, the epicenter of black culture, poet Anita Hopkins tries to capture the message of Malcolm X, which she believes with all her heart: the time is now. Enough is enough.
When Jason goes to the iconic B Flat lounge and sees Anita perform, he's transfixed. Her passion for what she believes runs as deep as his. And Anita has never met anyone who can match her wit for wit like this. Their scorching desire for each other clashes with their fundamentally opposed beliefs… until in a cruel twist of fate Jason is drafted for Vietnam.
With the country at a breaking point and their romance caught in the center, both Anita and Jason are going to have to redefine heart, home, and what they truly desire.
Multicultural African-American | Multicultural Historical | Romance Historical [Sideways Books, On Sale: November 24, 2020, Trade Size / e-Book, ISBN: 9781640638990 / eISBN: 9781640638303]
Refreshingly poignant. . . a heartwarming romance set during the Civil Rights movement.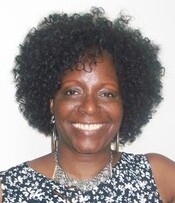 Donna Hill has published more than seventy books spanning a long career. She is an Essence bestselling author and recipient of multiple awards, such as: The RT Career Achievement Award, the Gold Pen Award, The Trailblazer Award, and the Zora Neale Hurston Literary Award. She is currently in a PhD program but received her MFAW in Creative Writing from Goddard College. She is a proud single mother and grandmother who gives back to the community and is known as a pioneer of black romance novels.