Hi, I'm Nina Croft, writer of all sorts of romance. And I'm here to talk about my latest release, DECEPTION, book 2 in my Dark Desires Origins series, a mixture of science fiction, paranormal, and romance.
The remnants of humanity have fled to the stars in search of a home. Now, after five hundred years, they've finally reached a system capable of supporting life. It's time for a new start.
*
D – D is for Destiny, my heroine, the only person to be born on the journey from Earth and with a mysterious role to play in the survival of humanity.
E – E is for Earth. Which is long gone and now the future of mankind lies in a galaxy far away.
C – C is for Chosen Ones. The people who won the lottery and got a place on the fleet leaving the Earth. Except the lottery might have just been a little bit rigged.
E – E is for Ever after. And that's a long time if you're a warlock, like Milo, my hero.
P – P is for Prejudice. Milo has always dreamed of a world without prejudice, where the "monsters" no longer need to hide in the shadows.
T – T is for Trakis system. Humanity's new home and their chance for a new beginning.
I – I is for Immortals, because it's not only humans who fled a dying earth.
O – O is for Origin. Where it all started.
N – N is for Nuclear warhead. Which is how it might all end if my hero and heroine can't save the day.
*
Dark Desires Origins #2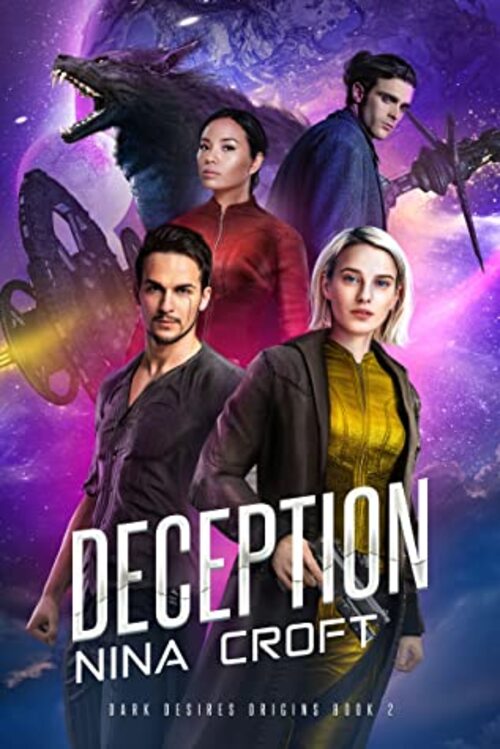 Brave new world or the same old crap?
Warlock Milo Velazquez has always dreamed of a day when "monsters" like him don't have to hide in the shadows. Now, on a planet far from Earth, he's hoping the old prejudices have been left behind. Though from what he's seen so far—not a chance.
Their new leader could make life a living hell for Milo and the other immortals illegally transported across the galaxy. Under cover, he scopes out the threat, but he never expected to find a beautiful woman locked in a cell underground. He should ignore her and focus on his mission, but instead he sets her free.
Milo has met all kinds, paranormal creatures and humans, in his centuries of life, but Destiny is like nothing he's ever encountered before. She's flawless, and strangely naïve, though she can spout off facts like a walking encyclopedia. He isn't sure who—or what—she is, or why someone so innocent would be a prisoner.
All he knows is Destiny is different…and finding out why could be their only hope for survival.
Each book in the Dark Desires Origins series is STANDALONE:
* Malfunction
* Deception
Romance Science Fiction | Romance Fantasy | Action [Entangled: Amara, On Sale: November 23, 2020, e-Book, ISBN: 9781682815502 / eISBN: 9781682815502]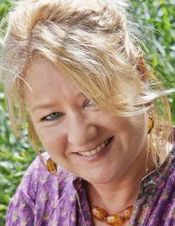 Growing up in the cold, wet, north of England, Nina Croft spent a lot of time dreaming of faraway sunnier places and ponies. When she discovered both, along with a whole load of other things, could be found between the covers of a book, her life changed forever.
Later, she headed south, picked up the perfect husband along the way, and together they volunteered to work in Africa. There they discovered a love of exotic places and a dislike of 9-5 work. Afterward they spent a number of years travelling (whenever possible) intermingled with working (whenever necessary.) Eventually they stumbled upon a remote area in the mountains of southern Spain and the small almond farm they now call home.
Nina spends her days reading, writing and riding her mare, Gencianna, under the blue Spanish skies—sunshine and ponies. She reckons this is proof that dreams really can come true if you want them enough.