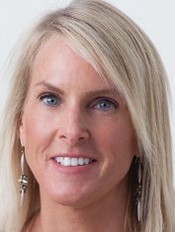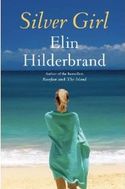 Let's be clear: I live on Nantucket because I love the summertime.  I have launched a career where I actually go to the beach to work, since my work is writing about the beach, and since I'm old-school and still write longhand in legal pads.  Now, that said, my life has the demands that every other life has: deadlines, meetings, children (3 children, two of whom play all-star little league baseball, which puts me on hot metal bleachers instead of on my towel for more hours than I might perhaps choose) and housework.  So although I have perfected every possible way to enjoy the summertime, I rarely get to enjoy a string of days in the relaxing fashion which I'd like.  However, I have a blueprint for the best 18-hour day on Nantucket, and I'd like to share it with you.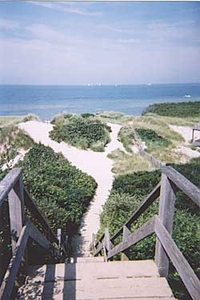 Rise early.  Nantucket is the far east of the United States, and today for example, June 14, the sun rose at 5:18.  Let's get out of bed at 6 a.m. and have a cup of coffee on the deck.  My house overlooks the 18th hole of the Miacomet Golf Course and the ocean beyond.  And for our purposes, my house is your house.  At 6:15, the sprinklers come on.  Sip your coffee, start a new novel (I hear SILVER GIRL is pretty good) and enjoy the mellow sunshine.  At 7:00, go for an hour's walk on one of Nantucket's many connecting bike paths.  The Cliff Road bike path is my favorite as part of it overlooks Tupancy Links and Nantucket Sound.  Go home, eat a bowl of berries and a scone that you've picked up from Mark-Et, and take an outdoor shower. Around ten, meander in to town.  Nantucket's downtown has cobblestone streets and unique shopping and restaurants, old whaling captains homes and steepled churches.  My favorite stores for women's clothes are Erica Wilson, Hepburn, and Ladybird Lingerie.  The Bartlett Farm truck is on the corner of Main and India.  Stop and buy an armful of gladiolas, just because.
At noon, pick up a sandwich from Something Natural (my favorite is the avocado, cheddar and chutney on herb bread) and go to Steps Beach.  This is a harbor facing beach with gentle waves and beautiful dunes covered in Rosa rugosa.  Swim, read, sleep, repeat.  Around four-thirty, take a walk to the right and stop in for a cocktail at the Galley Beach restaurant.  Or, if you have your kids, keep going down to the Jetties and buy them a popsicle.
That night, get a babysitter.  After all, you're on vacation!  Book the back table at the Company of the Cauldron.  There's a different set menu every night, and there's a harp player, and the back garden is tented and extremely private.  Afterwards, pop down to the Boarding House for a nightcap, and ask the bartender, Tom, to play "Daydream Believer
."  Sing along.  You've had the perfect day.
To comment on Elin Hilderbrand's blog please click here.