Hi, Elissa! Thank you for joining us today on Fresh Fiction. Please tell us about yourself and your debut novel, THE UNRAVELING OF CASSIDY HOLMES.
Hi! Thanks so much for having me. I'm a Japanese-American Texan who has been writing short stories since I was in elementary school. THE UNRAVELING OF CASSIDY HOLMES is the story of a pop act that is seemingly on top of the world in 2002 — until one of their members inexplicably leaves at the height of their popularity, imploding the group. Fifteen years later, that same member, Cassidy, dies by suicide and the other estranged members come together before her funeral to figure out what went wrong all those years ago. It's a novel about secrets, friendship, loyalty, betrayal, trust, and love. 
This is your debut novel! Congratulations! Can you tell us about your journey into publishing?
I started writing this book in 2014 after a long period of not writing creatively at all. I am a slow writer and it took three years to finish the first draft. I realized what was wrong with it, chopped off the second half, and began drafting again, then revised for another year. This entire time I didn't have any other eyes on the draft, which I rectified in 2019 when I asked a couple of friends to read it. To round out the feedback, I asked for help anonymously in a forum and got a third reader, who, long story short, turned into my editor, who acquired the novel and worked on it with me prior to publication. I know I'm very lucky. I stumbled upwards into publishing. 
Set in the recording industry, THE UNRAVELING OF CASSIDY HOLMES is a mystery as well as a once-popular girl group seeing each other for the first time after a huge blowout fight that broke them up years ago. How did you balance these two aspects throughout this novel?
I really enjoyed writing the two different timelines. I had to balance the motivations of all four members of Gloss — Cassidy in the Before, and the other three in the After — and have them all grow in their different ways. I tried to have each part complement the part before it, so that new information was given to the reader, revealing more of the full picture as we went along. It was delicate work. All I can say is, revising many times over really helped with that. 
I love the flashbacks to the late 90s and early 2000s. Why did you set your book during this time period? Are there any cultural moments that directly inspired your book?
In 2014, I caught a showing of the movie SpiceWorld on TV around the same time that Mel B (Scary Spice) was going through a really public divorce. My thoughts spiraled and I began to think about how awful it would be if a once-popular girl group member *died* unexpectedly — what would that do culturally, especially considering the earnestness of fans? I chose the early 2000s because that era was iconic for pop. You had Queen Britney Spears dancing with a snake on live television in 2001; only Gloss could beat that, in a fictional "VMA" style performance in 2002. 
Throughout your novel, you make explicitly clear that the glitz and glamour of fame is a fantasy and the reality is much grimmer than anyone expects. What research did you do to find out about the inner lives of pop stars? 
My guilty pleasure is celebrity gossip, and has been since the early 2000s, so I have been caught up on celebrity scandals for over fifteen years now. Celebrities are fallible humans, just like the rest of us. Because their highs are so high and their lows are so low, their mental health can be all over the place. I wanted to show that even if someone has a seemingly perfect life on the outside, they can be suffering on the inside. 
Because a pop group is at the center of THE UNRAVELING OF CASSIDY HOLMES, do you have a favorite 90s group or musician? 
Fiona Apple will forever and always have my heart. And she's still making amazing music! 
I love asking authors what books they've been reading! What have you recently read that you'd like to recommend? 
I loved Lyla Lee's I'LL BE THE ONE, which is about a Korean-American girl who tries out for a televised K-pop competition. It's very body positive, has awesome representation, and is so happy. It's the anti-CASSIDY HOLMES, hah. But still deals with the music industry in an updated form. 
What can readers expect from you next?
CASSIDY was a sad book to write; I loved writing it, but I was going through some of my own mental health problems and used her as an outlet. I'm feeling better now, and I'm writing something happier, and that has more of my Japanese roots.  
Rapid Fire Random Questions
Favorite candy: Dark chocolate or Sour Patch Kids, but not together.
Favorite way to be kind to yourself: Taking a nap. I deserve sleep.
Best compliment you recently gave to someone: You have beautiful eyes.
Favorite flower: Calla lilies, because Francesca Woodman used them in her photos.
Random interesting fact you like to tell people: I watercolor portraits of animals for fun! 
Best vacation you've ever taken: It's a toss-up between Maui and Iceland. Both deserve all the hype; they're both so beautiful.
Earliest celebrity crush: Macaulay Culkin.
Cake or pie: Red velvet cake, pumpkin pie.
Last book you read that you really LOVED: It's not out yet, but Alena Dillon's HAPPIEST GIRL IN THE WORLD, about elite gymnastics. Out in 2021; look out for it!
You have a totally free afternoon – no deadlines, no obligations, no Twitter notifications!  What do you do?: Read!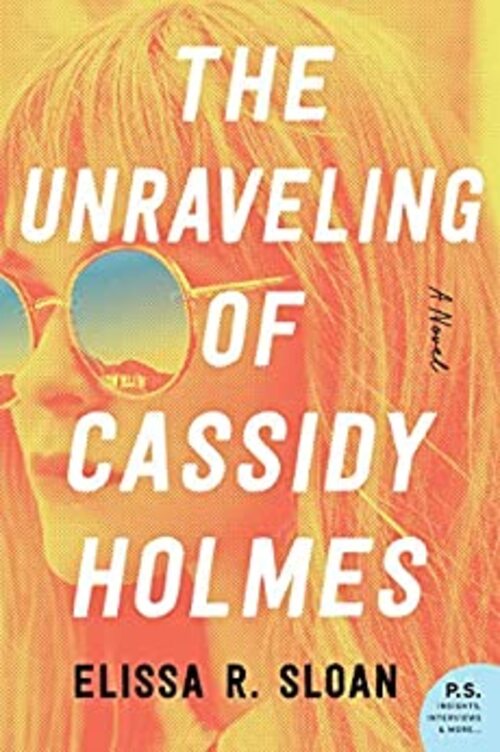 Cassidy Holmes isn't just a celebrity.
She is "Sassy Gloss," the fourth member of the hottest pop group America has ever seen. Hotter than Britney dancing with a snake, hotter than Christina getting dirrty, Gloss was the pop act that everyone idolized. Fans couldn't get enough of them, their music, and the drama that followed them like moths to a flame–until the group's sudden implosion in 2002. And at the center of it all was Sassy Cassy, the Texan with a signature smirk that had everyone falling for her.
But now she's dead. Suicide.
The world is reeling from this unexpected news, but no one is more shocked than the three remaining Glossies. Fifteen years ago, Rose, Merry, and Yumi had been the closest to Cassidy, and this loss is hitting them hard. Before the group split, they each had a special bond with Cassidy–truths they told, secrets they shared. But after years apart, each of them is wondering: what could they have done?
Told in multiple perspectives–including Cassidy herself–and different timelines, this is a behind-the-scenes look into the rise and fall of a pop icon, and a penetrating examination of the dark side of celebrity and the industry that profits from it.
Coming of Age | Women's Fiction [William Morrow, On Sale: September 1, 2020, Paperback / e-Book, ISBN: 9780063009448 / eISBN: 9780063009455]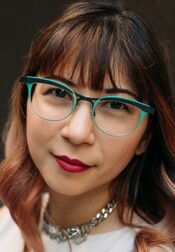 Elissa R. Sloan grew up in Houston, Texas. Born to a Japanese immigrant mother and Jewish American father, Elissa understands the importance of representation in stories and media, and cites Claudia Kishi as one of her young heroines. Elissa attended The University of Texas at Austin, concentrating on WWII history and English. When she's not writing, Elissa is also an artist and professional photographer, spending the last decade shooting weddings for a living. Though she's not a gossip in real life, she loves to keep up with celebrity dirt; her debut novel, The Unraveling of Cassidy Holmes, was borne from that interest. She currently lives in Austin with her husband and two cats in a house with a rolling library ladder.