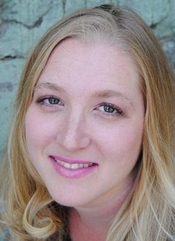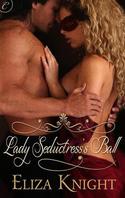 Thank you Fresh Fiction for hosting me today! I'm so excited to be here with you, celebrating the release of my Carina novella, LADY SEDUCTRESS'S BALL—an erotic Regency romance. But let's talk cookies first…
This weekend we went to a cookie exchange party… Oh, boy! Let me just first start by saying I will be spending two hours at the gym this morning.
This is the second cookie party I've been to, (went to one last year too), and it was a blast!  You spend a few days prior to the event cooking up dozens of delicious confections. I of course can never figure out which cookies to make, so I made five different types. In the end I chose to only bring three different types—and I was supposed to bring only one.
You bring four dozen of your cookies and put them on display for everyone to see—all while ogling the many other delicious confections. You snack on cookies, share camaraderie with friends, then you take you tin back up to the table and collect some cookies to come home. (Which my family and I each took one bite of every cookie in our tin on the drive home—reason #I'mnotsaying why I need to go to the gym!
What cookies did I make? Chocolate chocolate chip, Oatmeal chocolate chip, Sugar cut-out cookies, Snowballs, and Peanut butter dark chocolate Reese's cups.  I brought with me the oatmeal, chocolate and peanut butter cookies. My ultimate decision was that the kids helped with the sugar cookies so I wanted to keep those to give away to family and their teachers. The snowballs… well… another reason I need to work out more.
So you might be asking me what cookies and books have to do with each other, besides the fact that some of us like to eat cookies while reading in front of roaring fire and it snows outside! (Or really, must give me a cookie and I'll find a reason why I should eat it!) Well to me, cookies are like books because I just can't figure out which ones to read first, write first, and which ones I want to share, so I often end up doing more than I'm supposed to!  Example, I'm currently reading two books. I am currently working on four books. Whenever I can, I like to share books with others—and I can never recommend just one.
What type of cookies are your favorite? Want to share what you're reading?
Leave a comment today for a chance to win a copy of LADY SEDUCTRESS'S BALL!
About the Book:
Invitation to Pleasure
As the wife of the elderly Earl of March, Olivia Covington has never known the intimacies of the bedroom. Though her curiosity is piqued by the shocking whispers of society ladies, she is too wary of causing scandal to indulge in an affair. But Tristan Knightley, Earl of Newcastle, tempts her to throw off propriety.
Tristan wants Olivia for his own, and has sworn off all others until he can rid himself of the obsession. He is sure once he has a taste, he will tire of her, and can return to his rakish existence. Unable to wait to have her in his bed, he invites her for a tryst at Lady Seductress's Ball…
24,000 words
BUY LINK: Carina Press
About the Author:
Eliza Knight is the multi-published author of sizzling historical romance and erotic romance. While not reading, writing or researching for her latest book, she chases after her three children. In her spare time (if there is such a thing…) she likes daydreaming, wine-tasting, traveling, hiking, staring at the stars, watching movies, shopping and visiting with family and friends. She lives atop a small mountain, and enjoys cold winter nights when she can curl up in front of a roaring fire with her own knight in shining armor. Visit Eliza at website or her historical blog, History Undressed, which was recently mentioned in a feature article in The Wall Street Journal.
Twitter: http://twitter.com/#!/ElizaKnight
Facebook:  http://www.facebook.com/#!/elizaknightauthor
To comment on Eliza Knight's blog please click here.