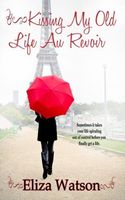 Have you ever made a major life change on a whim? I just did. I bought a house in Ireland! How mad is that? It had been eleven years since I'd done the most adventurous thing in my life; quitting my fulltime event planning job to write. However, I knew I had freelance work and my husband's income to fall back on. It wasn't exactly a wild and crazy change like the protagonist Samantha makes in my new women's fiction book, KISSING MY OLD LIFE AU REVOIR. I've been tracing my Irish roots for six years and I've traveled to Ireland three times to meet my rellies. I dreamed of owning a writing cottage there…someday…maybe. This past April my dream came true.
Following an unexpected business trip to Dublin, I rented a car and drove to County Westmeath to visit my rellies and friends. While having tea with my friends, they mentioned a friend was looking at buying a house in my ancestor's homeland. When they went online to show me the home, they came across an old schoolhouse that had been renovated into a cute little cottage. They said it would be the perfect house for me. I told them I couldn't buy a house in Ireland now, maybe in five or ten years. My friends ensured me that there would be no better buying time, due to Ireland's recent banking crash, the real estate market was at a historical low.
They telephoned the owner while I was still muttering, I can't buy a home in Ireland. The owner was unable to show the property but informed us it came fully furnished. The perfect vacation home. Next thing I knew, we were driving to the house. We drove past it and had to turn around a half mile up the road. I was stricken with a case of déjà vu, and the hair on my arms shot up. Last fall, my mom and I happened upon this same crossroads with a sign noting our ancestor's town. I had my picture taken by the sign and it was sitting on my living room cocktail table. The sign pointed down the road toward the house. This was definitely a sign. We drove back to the house and peeked in the windows. It was adorable, an ideal writer's cottage. But I didn't have a dime set aside for a vacation home.
On the plane ride home, I couldn't get the house or the crossroads sign out of my head. A few days later my Irish friends contacted me that they'd arranged for a viewing of the home. I was now torn between I can't do this and I need to do this more than anything else in my life! I made a nice dinner and prepared a sales pitch for my hubby–this was such a great investment, Ireland had wonderful golfing, etc. I was a bit nervous, not merely because it was a major purchase, but my husband has never even been to Ireland. I apparently have good sales skills because it didn't take a lot of convincing to get him onboard.
Over the next week, we contacted a solicitor to handle the contracts, bought a book on buying international property, and I cashed out my rainy day fund for the deposit. The next two months of creative financing were a rollercoaster ride but we just closed on the house July 1. People are always asking, will you move to Ireland permanently one day? How often will you visit the home? Will you rent it out? I have no clue. Until two months ago, I had no idea I'd own a home in Ireland. I just bought a house without stepping inside it and my husband has never even been to Ireland. I do know that I'm glad I took the risk, and I'm excited for this next chapter in my life to begin.
Giveaway—Thank you so much to Fresh Fiction for having me here today and helping me celebrate the release of KISSING MY OLD LIFE AU REVOIR. One commenter will win an autographed print copy of KISSING MY OLD LIFE AU REVOIR. (US & Canada only are eligible for a print copy, but international winners are eligible for an e-book.) To enter to win, please leave a meaningful comment or question about my post. Thank you for stopping by!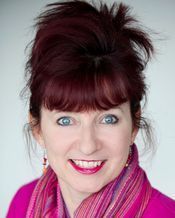 To comment on Eliza Watson's blog please click here.