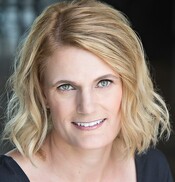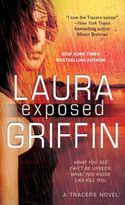 Writing romantic suspense is an adventure. My heroes and heroines include police detectives, CSIs, DNA experts, and forensic anthropologists like you see on the TV show Bones. The heroine of my new book, EXPOSED, is a forensic photographer. Every time Maddie Callahan grabs her camera and heads off to a crime scene, she is on a mission to help bring criminals to justice.
EXPOSED is the latest book in my Tracers series, which focuses on a world-renowned crime lab where an elite group of forensic scientists known as Tracers help police detectives solve their very toughest cases. Maddie loves working at the crime lab and has built a stellar career as a forensic photographer. Her personal, on the other hand, needs help. After a major loss, Maddie has shut herself off from relationships, especially with men. But when she crosses paths with FBI agent Brian Beckman, all bets are off. Brian is determined to get past Maddie's defenses and gain her trust.
When a photograph Maddie took becomes key evidence in a federal investigation, Brian realizes Maddie's life is in danger because of something she saw through her camera lens. He is intent on protecting her… and also unlocking her heart.
I had so much fun writing EXPOSED and learning all about crime scene photography. I interviewed forensic photographers and came to understand just how important their work is to detectives and prosecutors, who use their photos at trial. Maddie is passionate about her job and considers herself "the eyes of the jury."
I hope you will enjoy reading about Maddie's life and love in EXPOSED. Readers often ask me if you need to the read the Tracers books in order, and you don't. Each story features a different mystery and a different romantic couple, so feel free to plunge right in!
If you'd like to read a free excerpt of EXPOSED or enter my contest for a Kindle Fire, please visit my web site at www.lauragriffin.com
And here on Fresh Fiction I'm giving away a signed copy of my RITA-nominated book SCORCHED. Just leave a comment for a chance to win. Happy reading!
Tracers
New York Times and USA Today bestselling author Laura Griffin started her career in journalism before venturing into the world of romantic suspense. Her books have won numerous awards, including a RITA, a Daphne du Maurier Award, and the Booksellers Best Award. Laura lives in Austin, Texas. Find her on Facebook
To comment on Laura Griffin's blog please click here.