What do you think of when you hear the word 'bodyguard'? One of those huge, silent, black-clad men keeping a discreet distance as celebrities walk the red carpet at a film premiere? The secret service types with their concealed weapons who are there to make sure no harm comes to a head of state or captain of industry? Or maybe that tense but tender moment when Kevin Costner carries Whitney Houston to safety through a crowd of screaming fans in the imaginatively titled The Bodyguard? While most of us appreciate the work a bodyguard performs, none of those are situation we'll ever have to consider happening in real life – however much we may fantasise about being in the arms of a hunky paid protector. We don't have the money, level of fame or security concerns that would make hiring someone to look after our wellbeing necessary.
For most of those people who do need to employ bodyguards, the role is seen as just another of their employees, like the nanny, the accountant or the personal assistant – a necessary evil and payroll expense that comes with being someone with power or influence. In romance fiction, however, the bodyguard is a potent fantasy figure. Forced to commit violent acts as part of his job, the character is often a conflicted hero, and don't we all love one of those? He has often come to this from a background in law enforcement or the military, which enables him to have some kind of unresolved trauma in his past – perhaps he's still suffering PTSD from something that happened on his final tour of duty, or he's tormented by his inability to save the life of someone who needed his help. Whatever the back story, it's something he still carries with him, and will doubtless come to the fore in the course of looking after one of his clients. Add to this that the role of a bodyguard is to protect and care for someone for long periods of time, and there's plenty of opportunity for what begins as a professional relationship to develop into something much more intimate. (Which, given a number of high-profile cases where celebrities are alleged to have had affairs with their bodyguard, might not be all that far from the truth.)
In KEEPING HIM SAFE, bodyguard Xander Craig is haunted by an unusual occurrence that isn't directly related to his current job (or his former one as a police detective). He's experiencing an erotic and violent recurring dream that he tells himself is simply his mind's way of processing the death of his husband, Gary, in a road accident. Throwing himself into his work is one way of dealing with his grief, but things take a turn for the strange when the man who appears in that nightly dream turns out not to be a figment of Xander's imagination. He's actually Jon, a software tycoon, who's hired Xander to guard him from the attentions of an obsessed ex-boyfriend. Xander doesn't have time to worry about why he's been dreaming of a man he's never previously met, as he's charged with taking Jon to a safe house while the police carry out a search for his ex. And that's when the boundaries between bodyguard and client begin to blur…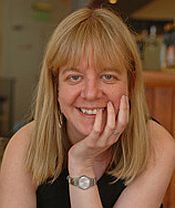 Elizabeth Coldwell is the author of numerous short stories, novella and full-length novels, including the Lionhearts MM paranormal series for Pride Publishing. Her stories have appeared in the best-selling 'Best Women's Erotica' series and Black Lace's popular 'Wicked Words' collections. Formerly the editor of the UK edition of Forum magazine, she also contributed a spicy monthly column, 'The Cougar Chronicles', to its pages. When she is not busy writing, she is an avid supporter of Rotherham United Football Club and can be regularly found on the terraces at weekends, cheering her boys to victory (hopefully!).
Find her at The (Really) Naughty Corner: WEBSITE | GOODREADS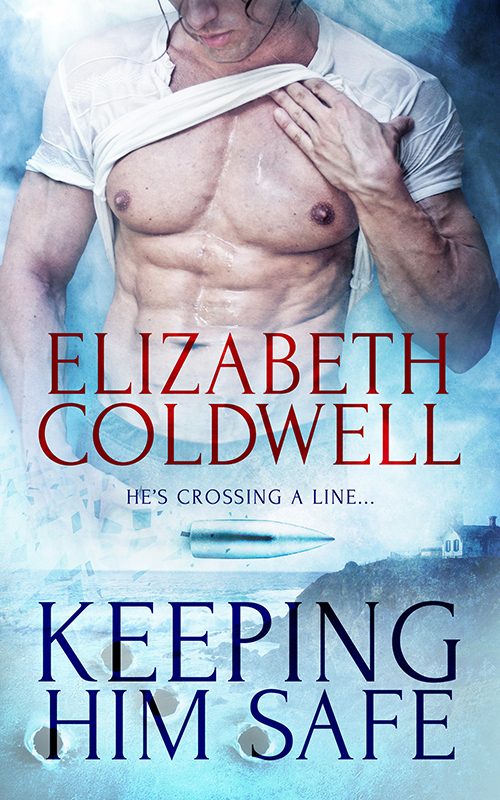 Jon is the man of his dreams, but can he prevent those dreams from becoming a nightmare?
Every night, Xander Craig has the same dream. He's in the shower with a gorgeous stranger, who is shot by a mystery assassin and dies in Xander's arms. Xander believes this dream is tied to his guilt over failing to prevent the death of his husband, Gary, but his latest assignment as a top-level bodyguard causes him to reassess that belief. He's charged with looking after wealthy and successful entrepreneur, Jon Kovacs, who's being stalked by an obsessive, dangerous ex-boyfriend. As soon as Xander sees Jon's photo, he knows this is the man in his dream.
Xander escorts Jon to a remote safe house on the cliffs, as a police manhunt for Jon's ex, Cody, takes place. He and Jon start to fall for each other. Xander knows he's crossing a line, but he can't help acting on that attraction. While he and Jon are sharing intimate moments, is Xander's dream about to become violent reality?
Romance Gay | Gay / Lesbian [Totally Entwined Publishing, On Sale: April 25, 2017, e-Book, ISBN: 9781786515582 / eISBN: 9781786515582]