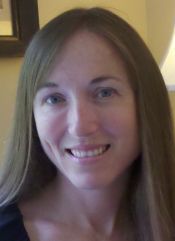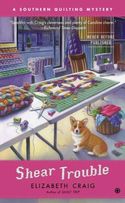 As a mom, my life is ruled by lists.
For me, there's no other way. I'm trying to remember when my little list habit had its genesis. I believe it was back when I forgot a minor deadline, a doctor appointment, and a present for a birthday party…all in the same week.
I've learned a lot about lists along the way. Here are five things I've learned about lists for life and writing:
Break the goals into steps and make them reachable. I've made impossible lists before and found it really difficult to stay motivated with "organize shoebox full of loose photos" and "finish writing book" on my list. It's so much better to see "spend 15 minutes sorting loose photos by event" and "write two pages today," instead.
Block out distractions. When we're focused on knocking items off our lists, distractions really stand in our way. For writers (and, well, probably most everyone else), distractions might be the allure of the internet. They might also be our kids, television, or our attempts to multi-task. I've found that I tend to finish tasks a lot quicker if I eliminate distractions. This might mean disconnecting from Wi-Fi or asking my kids to give me 30 minutes alone.
Don't try to catch up. This is probably the most important thing I've learned. If my previous day went out of kilter and I couldn't do anything on my list, I shouldn't do two day's worth of work to catch up. Instead, I start each day with a fresh goal and avoid that frantic feeling.
Reassess the list halfway through the day. If the day is out of control and we were hit with a broken hot water heater, a teenager who missed his ride to school, and a sick dog, what's the top thing we need to get accomplished that day? This top goal could be call air conditioning company to schedule repair or, for writing, have Beatrice finish questioning Frank about the murder.
Keep the checked-off items for motivation. My to-do list is on my computer and for a while I'd just delete the items as I finished them. The only problem was that I couldn't see how far I'd come…how much I'd accomplished that day. I felt so much better when I kept the crossed-off or checked-off items on my list so that I could see all the stuff I'd knocked out.
Do you live by your lists, like I do? What are your tips for keeping productive with lists (either for chores, errands, appointments, or writing)?
***
Elizabeth Craig writes the Memphis Barbeque series as Riley Adams and the Southern Quilting mysteries under her own name. A lifelong resident of the South, she enjoys finding inspiration for the Southern Quilting mysteries in the beautiful Blue Ridge mountains of North Carolina. She is currently at work on her next novel. Her newest Southern Quilting Mystery, SHEAR TROUBLE, released August 5th. Find out more about Elizabeth and her books at her website.