Instead of trying to find your perfect match in a dating app, we bring you the "Author-Reader Match" where we introduce you to authors as a reader you may fall in love with. It's our great pleasure to present Elizabeth Heiter!
Writes: I write suspense with strong heroines, chilling villains, psychological twists, and a little bit (or a lot!) of romance. My new release, SECRET INVESTIGATION, is a romantic suspense about an undercover agent searching for justice for his murdered friend. In the process, he falls for the CEO of the company to blame. But if he wants the truth, she may pay the ultimate price.
About: Caffeine and chocolate-fueled author who often writes with a parrot on my shoulder. I have a penchant for going down the rabbit hole with research (luckily, I've had enough security clearances for my various law enforcement research visits that when my bizarre internet history is inevitably discovered, it will be clear that it's all for fictional crimes!). When I have time in between writing books, I love to read them, spend time with family and friends, and downhill ski. One of these days, I'll get back to playing my violin.
What I'm looking for in my ideal reader match:
Respects a fierce CEO heroine who's not easily intimidated
Swoons over an FBI hero willing to put himself in the line of fire to find justice for a friend
Loves an ensemble cast full of dedicated FBI agents who treat each other like family
Enjoys a twisty investigation where no one is quite what they seem
Secretly craves a savvy villain who's much closer than anyone expects
Likes to snuggle up with a book featuring a romance that can't be denied
Seeks a sub-plot with a charming-but-antisocial agent and a by-the-book profiler
What to expect if we're compatible:
Fast-paced plots that will keep you up too late
Complex mysteries that all come together in the end
Sweet romances that seem destined, but have tough barriers
Diverse characters who feel real
Satisfying conclusions that will make you smile, and then immediately need a new book!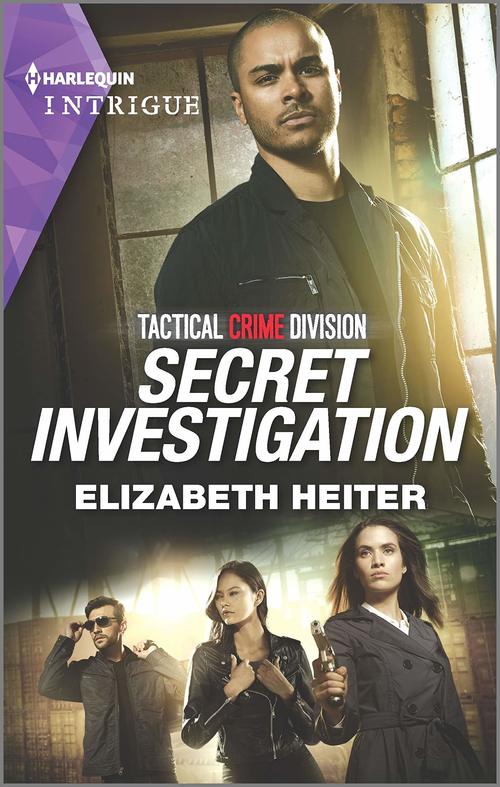 In the wake of a tragedy,
the Tactical Crime Division is the first call.
When ironclad body armor inexplicably fails and soldiers perish, the Tactical Crime Division jumps into action. Agent and former ranger Davis Rogers asks to go undercover to find the traitor responsible for the death of one of his friends, and Petrov Armor CEO Leila Petrov is happy to provide access to her company…especially once she discovers she's being framed. But will their joint efforts be enough to uncover the truth?
Romance Suspense [Harlequin Intrigue, On Sale: April 21, 2020, Mass Market Paperback / e-Book, ISBN: 9781335136459 / eISBN: 9781488067334]
Publishers Weekly bestselling author ELIZABETH HEITER likes her suspense to feature strong heroines, chilling villains, psychological twists, and a little bit (or a lot!) of romance. Her research has taken her into the minds of serial killers, through murder investigations, and onto the FBI Academy's shooting range. Her novels have been published in more than a dozen countries and translated into eight languages; they've also been shortlisted for the HOLT Medallion, the Daphne Du Maurier award, the National Readers' Choice award and the Booksellers' Best award and won the RT Reviewers' Choice award.
The heroine of Elizabeth's Profiler novels was called "one of the most amazing characters created in print" by Fresh Fiction. Her novels have received praise from Lee Child, J.T. Ellison, Jeffery Deaver, Tess Gerritsen, R.L. Stine, Allison Brennan, Laura Griffin, Suzanne Brockmann, Hank Phillippi Ryan and Zoë Sharp.