One of the most popular historical romance eras is "The Regency" which runs according to Wikipedia, "The Regency in Great Britain was a period when King George III was deemed unfit to rule and his son ruled as his proxy as Prince Regent. On the death of George III in 1820, the Prince Regent became George IV. The term Regency (or Regency era) can refer to various stretches of time; some are longer than the decade of the formal Regency which lasted from 1811–1820. The period from 1795 to 1837, which includes the latter part of the reign of George III and the reigns of his sons George IV and William IV, is often regarded as the Regency era, characterised by distinctive trends in British architecture, literature, fashions, politics, and culture. The Regency era ended in 1837 when Queen Victoria succeeded William IV."
But Elizabeth Hoyt went earlier, not medieval, but to the time during the reign of George III when he was "fit to reign" or during the fun times, you know, American Revolution, skirmishes with the French and so on. The time periods are distinctly different in clothes, culture and attitides so we asked Elizabeth to tell us the 5 top things you learned from research into Georgian London. Here is what she told us.
Guys wore heels. And wigs. And sometimes make-up.
In the earlier part of the Georgian period most aristocrats wore a sword. Commoners were not allowed to carry a sword by law.
The Marriage Act of 1753 said that banns had to be called before a marriage, a marriage had to be in a church, and in some cases the couple needed a marriage license. Prior to this act couples could get married right away.
In fact Fleet prison became known as a place where couples could get a cheap on-the-spot "Fleet Marriage" because of the number of ministers imprisoned for debt.
There was no police force in London until Henry Fielding invented the Bow Street Runners. Prior to this you might call the watch if you needed help…although they were often old men and were armed only with a stick or club.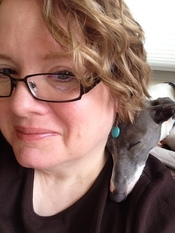 Wickedly Witty Historical Romance
Elizabeth Hoyt was born in New Orleans, where her mother's family has lived for generations, but she was raised in the frigid winters of St. Paul, Minnesota. Growing up, her family traveled extensively in Britain, spending a summer in St. Andrews, Scotland, and a year in Oxford. She earned a bachelor of arts degree in anthropology at the University of Wisconsin, Madison. Wisconsin was also where she met her archaeologist husband–on a dig in a cornfield. Elizabeth lives in Minneapolis, Minnesota with three dogs, a garden in constant need of weeding, and the ever faithful Mr. Hoyt.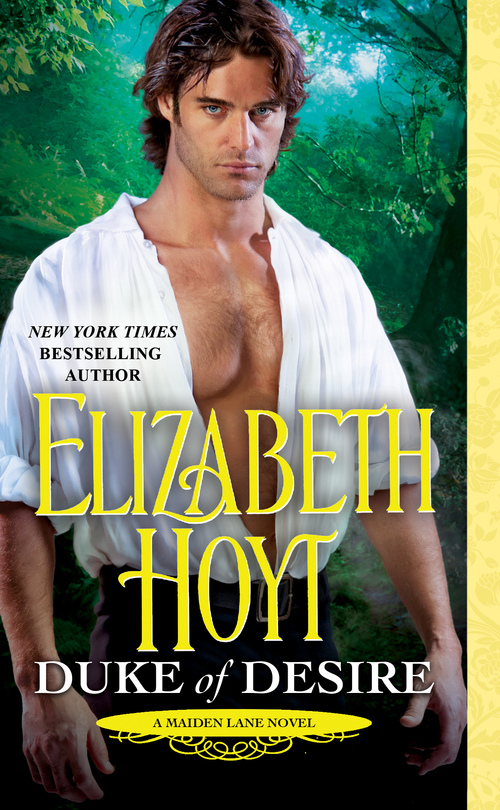 A LADY OF LIGHT
Refined, kind, and intelligent, Lady Iris Jordan finds herself the unlikely target of a diabolical kidnapping. Her captors are the notoriously evil Lords of Chaos. When one of the masked-and nude!-Lords spirits her away to his carriage, she shoots him . . . only to find she may have been a trifle hasty.
A DUKE IN DEEPEST DARKNESS
Cynical, scarred, and brooding, Raphael de Chartres, the Duke of Dyemore, has made it his personal mission to infiltrate the Lords of Chaos and destroy them. Rescuing Lady Jordan was never in his plans. But now with the Lords out to kill them both, he has but one choice: marry the lady in order to keep her safe.
CAUGHT IN A WEB OF DANGER . . . AND DESIRE
Much to Raphael's irritation, Iris insists on being the sort of duchess who involves herself in his life-and bed. Soon he's drawn both to her quick wit and her fiery passion. But when Iris discovers that Raphael's past may be even more dangerous than the present, she falters. Is their love strong enough to withstand not only the Lords of Chaos but also Raphael's own demons?
Romance Historical [Grand Central Publishing, On Sale: October 17, 2017, Mass Market Paperback / e-Book, ISBN: 9781455539147 / eISBN: 9781455539154]

Dark and crackling with sexual tension, a splendid conclusion to an outstanding series!