Thank you for having me and helping me celebrate the release of my second chance romance, BACK TO THE START.
Oddly enough, second chance romance is a trope that I simultaneously steer away from and run to. Which makes absolutely no sense, I realize that. Especially since I just released a second chance romance this week. So, first, why do I desperately try not to read books that fall in this category? Because I know my heart is most likely going to be ripped to shreds and I'm going to want to kill either the hero or heroine, maybe even both, at some point in the story. I know I'm going to get emotionally attached to the characters, be a weepy mess when they're in pain, and scream when they make the worst decisions imaginable. I know I may lose hours of sleep binge reading, well into the night, just to shuffle out of bed the next morning, eyes swollen and feeling like death warmed over.
I know all of this, yet I can't help myself. As I scroll through the hundreds of books I have downloaded, I must accept the truth. As much as second chance romance guts me at times, I NEED it. To make me feel alive, to remember that love is both complicated and simple. There is a reason why two people can't move on, why their paths keep crossing. Why a person consciously and/or subconsciously compares everyone to THE ONE.
And that is why I run to and one-click books like this. And why I wrote one that had me cheering for my hero, crying for my heroine and falling in love with a couple who truly deserve a second chance at love.
I hope you enjoy Jake and Morgan's story as much as I enjoyed (sometimes loathed😊) writing it.
– Elle
Dangerous Love #4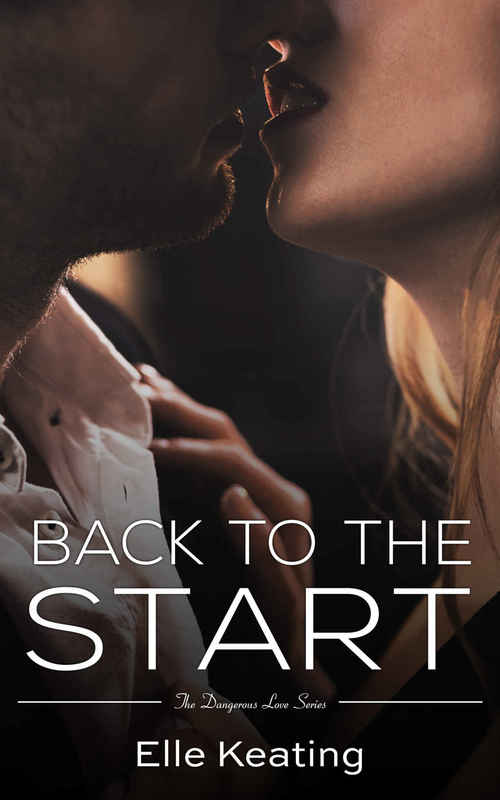 Jake McGinnis has the life he has dreamed of since childhood: a professional football career with adoring fans,
financial security, and the unwavering support of his family. From the outside looking in, he has everything. But
nothing could be further from the truth. Because there isn't a day that goes by that Jake doesn't think about his first
love… and what his world would look like if she was still by his side. When he hears that she is relocating to start a
new job less than a mile from him, the pain of their breakup feels fresher than ever. For eight years, he has wondered why their relationship ended and now she's settling in his city. A city that isn't big enough for the two of them.
For Morgan Kelley, moving to Philadelphia means living closer to her family and practicing veterinary medicine with two of her closest friends. It's also her chance to start over and move on from her failed marriage. There's only one con: the close proximity to Jake McGinnis. Once upon a time being near him was all she wanted, but now he is practically a stranger… and it's all her fault. Faced with awful memories and the possibility of bumping into him at her favorite coffee shop, Morgan is haunted by the real reason she once broke both of their hearts. Deep down, she knows she won't be able to embrace this new chapter of her life without finally telling Jake the whole truth.
But how will he react when she shares her secret? Their love story once felt inevitable, unshakable. Is this where it ends for good, or is it the beginning of a second chance?
Romance Contemporary [Author Self-Published, On Sale: May 23, 2018, e-Book, ISBN: 2940155532682 / eISBN: 9781386644842]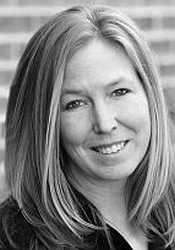 Elle Keating was born and raised in South Jersey, where she lives with her husband and three children. It was during her long commute to work, crossing over the Betsy Ross Bridge into Pennsylvania, her mind drifted. Images of a world with Chase, Erin and their friends came rapidly and sent her writing to bring these intense characters to life.
When Elle is not in her favorite coffeehouse, huddled in a corner on an oversized chair and working on the next book in the series, she enjoys being mom, taking her children from one sport to the next, and challenging herself frequently to be in two places at once.