Since I was three years old I have loved the written word. There is nothing like getting lost in a good book. Starting in grade school I discovered that I was pretty good writer, but as much as I loved to write I still wasn't ready to take the leap into seriously pursuing a writing career. And then I discovered two writers who would change my life, Jackie Collins and L.A. Banks.
The first Jackie Collins novel I ever read was Dangerous Kiss, A Lucky Santangelo Novel. At the time I read Dangerous Kiss, it was the most recent in the Lucky Santangelo series. I fell in love with Jackie's writing. It was descriptive, interesting, and diverse. Jackie created characters from all walks of life, showcasing the real world we all live in.
After devouring Dangerous Kiss, I read the rest of the books in the Lucky Santangelo series before moving on to reading every book Jackie had written. Today I own and treasure them all and am grateful for the lasting influence she has had on me. Jackie would always tell aspiring writers that she was a reform school drop out with no writing background and if she could do it, then so could I.
The day I discovered L.A. Banks my reading world changed forever. The Hunted, a part of her Vampire Huntress Legend series, was the first novel of Ms. Banks' that I devoured before moving on to reading the rest in her series. She was a one of a kind writer who created a vivid urban fantasy series that featured a minority heroine and hero.
For so long I'd read stories of fantastical worlds in which there were no minority characters. The world Ms. Banks created combined mythologies of the world, the epic battle between good and evil and at the series' core, the true love between a man and his woman. Ms. Banks was a groundbreaker in the fantasy genre and because she had done it I knew that I could as well.
Because of these two women, I finally took a chance and created my own diverse worlds. Jackie Collins' iconic Lucky Santangelo inspired me to create my own strong women, Ava Hill from Dirty Little Secrets and Rena Rosetti, the heroine of Devious Little Lies. L.A. Banks' Vampire Huntress Legend series, inspired my own mythology based romance series, Demi-God Daughters.
Since 2013 I have had five novels published in the genres Jackie and L.A. wrote in. Without their examples I probably still would have continued being just a reader. I never would've taken that leap to become an author. Sometimes all you need is a little push and a little inspiration. Thank you to the late Jackie Collins and L.A. Banks for giving me just that.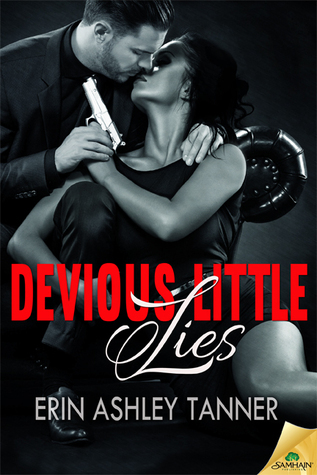 Sometimes the thing you want most can cost you everything.
After ten tumultuous years as the wife of a feared mob boss—five of them spent alone, thanks to her husband's incarceration—Rena Rosetti is tired of watching the men Tony left in charge ruin his criminal empire.
Though she has a fight on her hands, she's determined to prove that the old-school ways of the Cosa Nostra need to be permanently laid to rest. But power means nothing with no one at her side.
Rena has done her best to ignore the fire Shane Van Adams ignites in her, because…well, he's her daughter Tricia's boyfriend. But when Tricia decides she no longer wants him, Rena isn't prepared for the onslaught when Shane turns those penetrating hazel eyes her way.
Finally, Rena has everything she ever wanted. But all things come with a price, and she's made some dangerous enemies. Forced to battle mob rivals out to take her down, she must face the harshest truth of all—that the greatest danger she faces is the man sharing her bed.
Warning: Advanced mind games between a sassy broad who bites her tongue for no one, and a younger man who, given the chance, could have been the smoothest criminal of all.
Romance Suspense [Samhain Publishing, On Sale: June 21, 2016, e-Book, ISBN: 9781619232662 / eISBN: 9781619232662]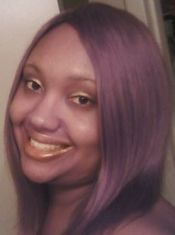 Erin Ashley Tanner is the creator of stories featuring fierce females and the men who love them.
Prior to journeying into the world of contemporary romance, Erin wrote paranormal romance for Evernight Publishing. Her debut novel, GODDESS OF LEGEND released in October 2013, was an Amazon bestseller and was the first in her Demi-God Daughters paranormal romance series. The follow up, GODDESS BY CHANCE was released in November 2014.
DIRTY LITTLE SECRETS was Erin's first book with Samhain Publishing. Her latest release with Samhain, DEVIOUS LITTLE LIES, released in June 2016.