"It's a crazy town full of neon dreams…" From Crazy Town by Jason Aldean
Have you ever gone to a new place and thought "why was I never here before?" I have traveled quite a bit in the last fifteen years as a writer and a lot of places have been interesting, but most don't hit with me that "I could live here. I feel this place." Yet Nashville hit me that way. It's hard to believe that I never had any interest in visiting it before until friends kept saying that for a music lover, I had to go.
When my husband and I went to Nashville on an extended road trip that included New Orleans, I was immediately in love with the artsy, music vibe. Cleaner than Bourbon Street, more down home than Vegas, it felt like real people hanging out, and real people you might know from growing up together trying to make it big in the music industry. If felt like I was watching the musical version of writers, working hard, feeding their passion, following a dream of success.
I started my career alone in my condo with two small kids, pouring my heart into my stories, and I see that in musicians all up and down Broadway in Nashville. That's why I knew that I had to write a series about that passion, about chasing a dream, and seeing how far you can go. In the first book in the series, HEART BREAKER, Jolene Hart has already made it big in Nashville, but in DREAM MAKER, the heroine Avery is new in town and starry-eyed. In the final book, LOVE TAKER, Jolene's sister Elle is struggling with being a 'hanger-on' in the business as a makeup artist.
The dream of fame and fortune was never Elle's, yet she no longer feels welcome in the small town she grew up in. The only place she feels at home is with her high school boyfriend, Tucker. And when these all-grown up friends cross the line to lovers, maybe her dream isn't the bright lights of Nashville, but something much more down home…
What's your soul city, that place you feel the most 'you?'
Happy Reading!
Erin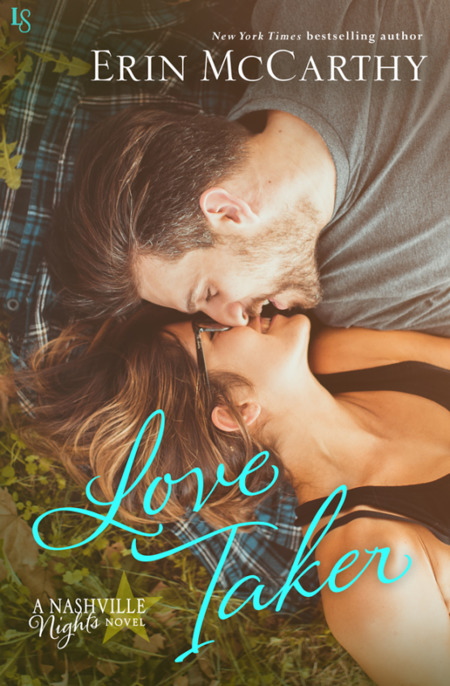 The Nashville Nights series is burning up backstage in this sensual friends-to-lovers novel featuring a good-guy cop and a woman who's been looking for Mr. Right in all the wrong places.
Pretty-boy musicians are a fixture of the Nashville country scene—and Elle Hart, hairdresser to the stars, is beginning to think that they're all total pricks. Elle's dating choices have been a disaster, but at least she has Tucker. Though he's easy on the eyes, no one would ever accuse Jason Michael Tucker of being a pretty boy. The humble and handsome sheriff's deputy from Elle's hometown has always been there to comfort her—until the evening their friendship unexpectedly leads to the best sex Elle has ever had.
Tucker has been lusting after Elle since they were an item as teens, but he knows that their wild night of passion is a one-time thing. He's an old friend, nothing more, and they're too different to become a couple just because they've knocked boots. After all, she hates being back in their hometown, and he's not so fond of the big city. But when Elle comes to Tucker with news that changes everything, he must help her come to grips with her traumatic past—or risk losing her forever.
Romance Contemporary [Loveswept, On Sale: February 28, 2017, e-Book, ISBN: 9780425284612 / eISBN: 9780425284612]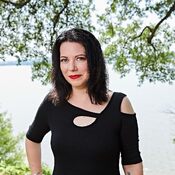 Bestselling author Erin McCarthy sold her first book to Kensington Brava through author Lori Foster's website contest in 2002, much to her continued amazement. Twenty-four books later, Erin is entertaining both Brava and Berkley readers with her sassy, sexy tales of contemporary and paranormal romance.