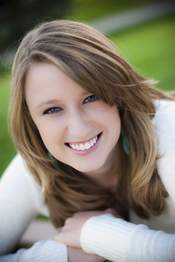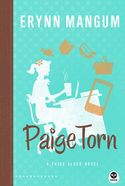 My husband and I have owned our house for about four and half years and in those four and a half years, we have redone our backyard approximately 92 times. We have ripped up xeriscaping and added grass. We have pulled out trees and added flowers. We have scraped back rock and laid down pavers. And every time we declare the yard "DONE", we have no sooner gone back inside before we're planning the next addition to the yard.
I have no idea what is wrong with us.
This year, we've decided to build a raised garden bed. And as my poor husband has slaved under my Pinterest board inspirations for what this garden should look like, my two-year-old son and I have been planning what vegetables to plant.
"How about green beans?" I asked him the other day.
He thought for a minute and said, "I don't like green beans. I think we should plant an ice cream garden, Mom."
My eighth novel, PAIGE TORN, just released May 1st and friends, I have decided that writing is exactly like owning an ice cream garden.
It takes months — sometimes years — of hard work. Even just the preparation that goes into writing a novel is sometimes staggering. My friends who write historical fiction amaze me with the amount of research they do before the book is even really started.
It can be lonely. Sometimes the hours and days spent in front of a computer get long and boring. I have been blessed with an amazing support system when it comes to my writing — starting long ago with my parents. But some of you won't have that. Some of you will be tending your writing "garden" all by yourself — fueled by a desire that you can't even voice to your friends and family. "Why do it?" they may ask you. "You know that hardly anyone is actually successful in writing."
Pull the weeds of their discouragement, friends. Maybe you won't have a worldwide audience with millions of books sold. Maybe your novel won't become a major motion picture with Hollywood's newest star as your leading character. But maybe your words will touch one person. Maybe it will change one person's life. And you will realize it is enough.
The work can be long. The days can be tiring. Some days, you may be staring at your little patch of dirt for the whole day and nothing will happen.
But then, one day, you'll see it. The growth. And perhaps — one day – the mailman will bring to your door the book you've been waiting your whole life to see. With your name printed across the front.
And just like walking out to your garden to find ice cream growing on waffle cones, it will be worth everything it took to get there.
What do you think your garden would be like if you were doing a new one? One commenter will win cool journal and PAIGE TORN
To comment on Erynn Mangum's blog please click here.