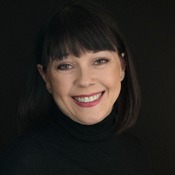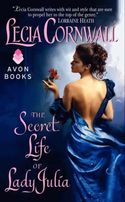 Have you ever seen the wonderful Danny Kaye movie, The Secret Life of Walter Mitty? Danny plays a man with a very ordinary life. Actually, it's a very dull life. To cope with the endless drudgery, Walter simply imagines adventures, and they often intrude in his everyday life at the worst moments. In his imagination, he's a gifted surgeon, or a combat pilot flying off into heroic danger. Of course, his family and friends just think he's odd, nervous and distracted. But then Walter gets involved in a real adventure, and his life changes. He becomes the hero he imagines he is. It's one of my favorite movies, partly because as a writer, I do tend to live my own imaginary life, a lot like Walter does. Well, I've never imagined myself as a pilot, but here's what I mean.
My first secret: I never go to the bathroom alone, not even now my children are grown, or even when my nosy cats are distracted. There are a thousand characters in my head, all telling stories, and clamoring for me to write 'em down, even in delicate moments. (No, there is no schizophrenia in my family. Why do you ask? Isn't this normal?) Take a break? They just won't allow it—their stories are everywhere—picture the airport boarding lounge. Don't you wonder who your fellow travelers are and why they're making this trip? There's a story there…
Yes, it's true, dear readers—I spend my days taking tea with duchesses, and living out the adventures of my intrepid heroines and handsome heroes. It's like a movie playing in my head, spooling out onto the page—according to a carefully planned plot, of course. The best part is that my characters never quite do exactly as planned. They add a few unexpected surprises of their own now and then, exert their will on their own stories. And that's the second secret and the very best part of being a writer.
Does my family think I'd odd, nervous and distracted? Yup. After hours of writing, and living in that other world, I look up from the page—er, computer screen—and I can scarcely believe I haven't left my office, and it's time to make dinner, or walk the dog, or do the laundry. My poor dog, by the way, has developed a few coping strategies to make sure I'm paying attention to him and not writing books in my head when we're out walking. That's his time, you see, and he guards it like a steak bone. We walk by the Bow River, off-leash, with his ball. Every now and then he hides the ball behind a clump of grass or behind a rock, and stands in the middle of the path expectantly, daring me to find it. It brings me back to this world, to someone even more important than the hero of my latest story. Can everyone read the glazed look in my eyes so easily, and know what I'm thinking? My cats climb onto the desk, get between the computer and me and stare deep into my eyes until I snap out of it. My family has gotten used to saying everything twice.
Even in my secret life as a writer, I swear I never put people I don't like in my books—or people I do like either, which is much more important. I must admit my daughter usually hates my heroes, and how they torment the poor heroines—at least until the last page. The Secret Life of Lady Julia was torture for my daughter, since it features a love triangle, and she was rooting for the man who didn't win the hand of the heroine. She insisted he needed his own story, and I have to let him win this time. Never fear—his is indeed the next story. I'm writing it now, as we speak, but before he finds true love, I intend to put him through all the torments of love, and life, and pull out every one of his secrets. Don't worry—if the going is tough and suspenseful, I have planned a happy ending for dear Stephen Ives. He really is a charmer! I'm sure he'll offer a few surprises to me—and you, dear reader—along the way.
I'm sure you're wondering if I have any other deep secrets. Here goes: I love The Walking Dead as much as Downton Abbey. Not deep enough? I've always wanted to try sky diving, and given that I am the world's biggest chicken, I have no idea why. As I child, I dreamed of being a National Geographic photojournalist, or an archaeologist. Am I disappointed in my career choice? Not at all. My stories help me live a thousand different lives. And the best secret of all? I honestly believe in magic, true love, and happy endings, which is the whole reason why I write romance.
So what's your secret life? For a chance to win a signed copy of THE SECRET LIFE OF LADY JULIA, dish—tell me one of your favorite secrets, real or imaginary! (US / Canada addresses only)
I love hearing from readers! Drop me a line on e-mail, or leave a note on my Facebook page
To comment on Lecia Cornwall's blog please click here.