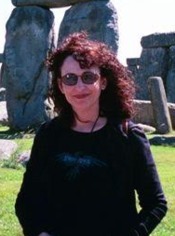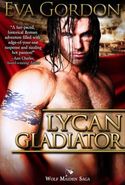 How combining the two genres pleased my inner historical/fantasy geek and the romantic adventurous in me.
I've always been a fan of epic fantasy novels and epic mega-sized historical novels. The bigger the better. Marion Zimmer Bradley, Terry Goodkind, Jacqueline Carey, George R.R. Martin and numerous other fantasy authors kept me turning the pages until I looked at my clock and noticed it was now the morning. Books by historical novelists, such as James Michener and Bernard Cornwell made me fall in love with the past, adventure and with heroes, of the warrior variety. Diane Gabaldon with her Outlander series hooked me. Wow. Paranormal elements in a well researched historical novel. Loved it.
Years later, I became passionate about wolf/werewolf lore and hence werewolf romance. The wildlife science geek in me loves wolves, ravens and raptors and I thought, why not create an alternative world where lycans exist unbeknownst to the rest of civilization? This was the start of my epic fantasy/historical paranormal romance series, The Wolf Maiden Saga. My werewolf heroes can be warriors: gladiators, knights, Vikings, soldiers, etc…My heroines are strong, adventurous, intelligent and determined to right wrongs.
So, allow me introduce you to my Wolf Maiden Saga universe.
Since ancient times, the Lupercal Council has kept their people's werewolf identity a well-guarded secret from man. They refer to their kind as lycans. The lycan shifts into a bear-sized wolf, bearing unique markings reminiscent of Maori or Celtic tattoos. The pack shifts during the full moon and are under the control of their alpha male leader. The alpha males and alpha females are not bound by the full moon and can shift at will. Lycans can only breed with their kind. The exception are the alpha males, which can only mate with human women known as wolf maidens, who wolf paw print or mark of the wolf on their left hip. Female alphas are sterile, but are the leaders of the lycan community and govern the Lupercal Council.
Each book in the series depicts the romance between an alpha lycan and his chosen wolf maiden against the backdrop of an epic historical setting. Plots, war, enemies and other circumstances beyond their control tear lovers apart.
Books previously published in the series will be revised, and re-titled and published in the near future to please readers who wish to continue with the series. LYCAN GLADIATOR, Book 1 is available. It is a story that will draw an audience hungry for a paranormal romance set against the backdrop of Ancient Rome. LYCAN GLADIATOR takes place during the 79 AD reign of Roman Emperor Domitian. It is a time of bloody gladiatorial games and treacherous schemes. It involves the secret society of lycans that live amongst humans. Think Wolfman meets Spartacus with a romantic spin.
During a time of bloody gladiator games and treacherous schemes, a secret society of lycans live amongst the Romans.
When Ulric, a lycan gladiator, meets a mysterious human woman with green eyes, he's drawn to her fiery beauty, enraptured by her alluring aroma. Unfortunately, Ulric and the beauty are slaves. To make matters worse, he can mate only with someone marked with the sign of the wolf.
Cassia's hidden wolf mark burns in the presence of the handsome gladiator. While her heart yearns to be near Ulric, logic warns her against it—having a slave as a mate is against the lycan society's plans for her.
In spite of the lycan society's rules and the emperor's brutal plots, their love grows … but their passion just may cost them their lives.
To comment on Eve Gordon's blog please click here.