Lia bounced on her toes, pride in her eyes as she grabbed hold of Travis's wrist and held on tight. "Colly, meet Travis. Travis, meet—"

"The overprotective brother." Travis chuckled and let his hand dangle over Lia's shoulder. His palm hovered over her breast, and even I wasn't okay with that display.

A growl rumbled from Collin's throat. "And who the hell are you?"

"Collin!" Lia shoved his chest, giggling. I cringed. Family drama was not my area of expertise. "Play nice. Travis is a good friend of mine."

Ignoring Collin, Travis leaned over, whispering into Lia's ear. Her face lit up, bright as the northern lights, and the growl rumbling from Collin grew louder.

Deciding there needed to be an intervention to prevent bloodshed, I reached for Collin's hand and tucked him to my side. He jumped at the contact, eyes flashing as he studied my face. I held my breath, praying my touch distracted him enough not to murder Mr. Mohawk Man. If there was one thing I'd learned over the past month, it was that Collin had a temper.

"I think I'm going to stay behind. You two run along home. Make sure Max isn't torturing my niece," Lia said.

At the mention of Max, Collin whipped his head toward her. "He's gonna come looking for you, ya know."

A look of challenge spread across Lia's face—with something like fear mixed in. But because Lia was the queen at hiding things—even more so than her brother—it disappeared as quickly as it had appeared.

"Doubt he'll find me."

Before I could say my good-bye, Lia was off, hand in hand with her sexy rocker guy, leaving me outside in the dark with Collin.

"Jesus Christ," he hissed, pulling me with him. "Can this night get any worse?"

Struggling to keep up with his pace, I yanked my hand back.

"What're you doing?" He stopped, turning to face me.

"Walking at a normal pace, maybe?" I snapped.

"You're too slow. Gotta get out of here before I do something I'll regret." He reached down to grab my hand again, but I pulled it back to my side.

"Maybe if you'd ask me politely to hurry up, then I would. But it's hard to walk in heels on this bumpy road." Which is why I shouldn't have worn the stupid things in the first place.

"Then let me help you with that."

Before I could say no, he wrapped one arm around my waist, and the other behind my knees, lifting me and cradling me to his chest.

"What the… Put me down!" I laughed, not nearly as annoyed as I wanted to be.

"Nah, I kinda like toting you around like this." He winked at me, the warmth of his breath hitting my cheek. "Makes me feel like a badass."

I snorted. "Or a weirdo is more like it." A weirdo who really liked being this close to her boss.

"Besides, this is a bad part of town and—"

"There is no bad part of Carinthia."

"Maybe there is, and you just don't know it." He squeezed my side and grinned. "Now stop talking and let me get you to the car. I've gotta get home, talk to Max… He'll know more than me about who Lia's got herself hooked up with."

Frowning, I let my chin fall to my chest, worry for my friend at the forefront of my mind. I didn't know Lia that well, but I cared about her. And if Collin was worried about her, I couldn't help but be that way too.

"What was that back in the club with Gavin, by the way?" We got to his truck door, and he slowly set me down on my feet, keeping a hand along my waist the entire time.

"What are you talking about?" I swatted my wild hair from my face, trying not to arch into his hold.

"You like him."

"Well, yeah, he's a good friend, and I—"

"Not what I meant." Two steps in and he had me backed me against the truck door, his movements slow, sure, and completely sensual. He trapped me there, his hands on either side of my body.

"W-what did you mean then?" I licked my lips, and his eyes darted to my mouth before he flicked his gaze back up again.

"You want to kiss him?"

I blinked. "Kiss him?"

He nodded.

Never in my life had I seen eyes as feral as Collin's were. Darkened by the night, with hints of blue that sparkled from the streetlight.

"There's nothing between us but friendship, so no, I don't want to kiss him."

"You sure?" He lifted his hand, trailing his finger down the side of my cheek.

My breath quickened at his touch. Goose bumps danced along my arms, my sudden shiver not caused by the wind blowing around us. The soft sound of music echoed from the bar we'd just been in, but right then and there, the loudest thing I could hear was my heart beating in my ears. "I'm sure."

He hummed, amusement and heat flashing in his eyes. "You looking at me like that goes against the rules, sweetheart."

"I didn't know there were rules. You didn't explain them to me, and I've been with you all night." My words were said on a whispered gasp, and his nostrils flared in response. He moved in closer. Only his clothes and mine separated our flesh.

"Sometimes, Addie, the rules are unspoken."

He lowered his chin to his chest. Just when one of his massive hands gripped the hem of my dress, pulling it up, and up, and up… His cell phone rang.

"Jesus…" He lowered his forehead to mine and I shut my eyes, unable to catch my breath.

Jesus was right.

Job, job, money, money.

I repeated the mantra in my head, needing to remember, once and for all, that the rules he'd spoken of—the unspoken ones? —were not the type to be broken.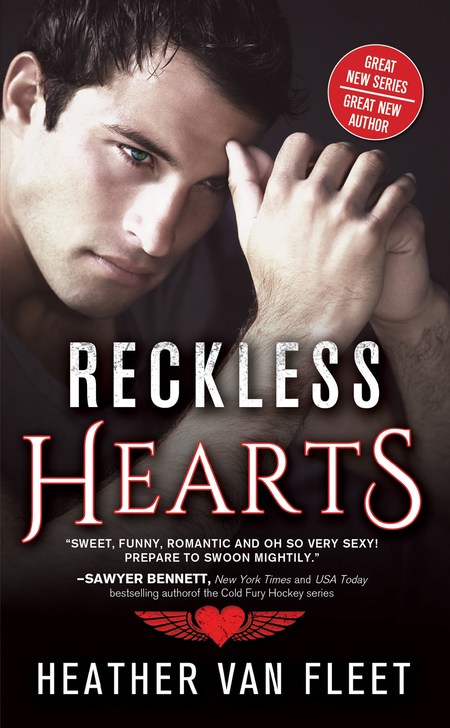 Three alpha men and a baby.
What could possibly go wrong?
From boot camp to the Iraqi desert, best friends Collin, Max, and Gavin have been through hell and back. But these rugged Marines might need help facing their biggest challenge: raising Collin's nine-month-old daughter, Chloe.
After the death of his girlfriend in an accident, Collin Montgomery has sworn off serious relationships. His buddies have his back—and convince him it's okay to cut loose for once. Enter the hottest, smartest girl he's ever met. But what he really needs is a nanny.
Addison Booker needs a job desperately—and fast. She shows up to interview for the nanny position only to find the sexy, cocky man she can't get out of her head. Collin knows hiring her is a bad idea—they disagree about almost everything—but Addison is so good with little Chloe. And there's no substitute for chemistry, right?
Romance Contemporary [Sourcebooks Casablanca, On Sale: February 7, 2017, Paperback / e-Book, ISBN: 9781492637165 / eISBN: 9781492637172]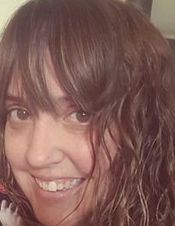 Heather Van Fleet is stay-at-home-mom turned book boyfriend connoisseur. She's a wife to her high school sweetheart, a mom to three little girls, and in her spare time you can find her with her head buried in her Kindle, guzzling down copious amounts of coffee.