"You're chasing me," Trina said as she answered the phone. The thing rang at nearly the same time it had the night before. Wade's name popped up and made her smile. She'd thought about calling him twice during the day, and then life distracted her to another closet, and in this case, another safe for the locksmith to crack open.

"Guilty." His voice was pure southern charm.

"Why?"

He paused. "That's a complicated answer."

"Try." She sat looking out the second story window at the rain falling in steady sheets.

"Do you want the short answer or the long one?"

She wasn't looking for a compliment, and a long answer would seem as if she were. "The short one."

"Okay, then. You're not chasing me."

Not the answer she had expected.

"Oh."

"I have more reasons."

"No, no … I asked for the short version. I bet a lot of women chase you." As in hundreds.

"They do." That might have sounded cocky, but Wade said it with an exhausted sigh.

"That must make it hard on your girlfriends."

He chuckled. "Funny you should say that."

"Why is that amusing?"

"What are you doing this weekend?"

Trina stopped watching the rain and moved to the edge of her bed. "I'm still in New York, working my way through this massive house room by room, why?"

"Can I tear you away?"

"Are you asking me out?"

"Are you ready for that?" He sounded hopeful.

Maybe when she wasn't standing a room away from Fedor's bedroom. "I'm not sure."

"Then I'm not asking you out … I'm asking for a favor."

"What kind of favor?"

"I need a decoy date."

"A decoy what?"

"Don't say no. Just hear me out."

"I haven't said no and you haven't explained anything."

Wade blew out a breath. "Hear me out, don't interrupt until I'm—"

"I haven't interrupted you."

"You just did."

Trina grinned.

Silence.

"Are you still there?"

"I'm not interrupting."

Wade chuckled. "My mother has decided a welcome home party is in order since I've been on tour for so many months. Lots of food, people, a band … dancing. You still owe me a two-step."

She opened her mouth with only a peep.

"Eh, I'm not done," he cut her off.

Trina bit her lip.

"Lots of people. Good people. You'd like them. Mainly old friends and neighbors. A few of my staff and people I've worked with. Anyway … there is one guest I'm not very happy about Mom inviting."

Trina waited for him to finish. Her mouth closed.

"Jordyn and I dated last year for a brief time. We called it off before I left. I'm not completely sure how she convinced my mother that she should be at the shindig, but convince her she did, and now I'm in need of a decoy date to help me out."

This sounded all too familiar. Decoy wife, decoy date. What could possibly go wrong? Trina glanced at the adjoining door to Fedor's room.

"Are you there?" Wade asked.

"I'm not interrupting."

"I'm done. You can interrupt now."

Trina closed her eyes, shook her head. "No."

"You can interrupt, I don't mind."

"No, Wade. I don't want to be your pretend date. I'm sorry. I know I owe you a favor after running off to the Bahamas to give me a few days' reprieve from my friends, but lying to your friends and family about us … I can't do that again."

"Again?" he asked.

Trina caught herself. "At all. I can't do it."

Silence.

She choked another apology inside her mouth.

"Then come as my real date."

"Wade."

"I'll teach you the two-step. You'll meet people outside your circle that won't hit on you since you're my date. I have a very big house with plenty of rooms. No expectations. If you want to stay in town, I'll arrange it. Please say yes, Trina. I really want to see you again."

That last line caught in her chest.

She couldn't imagine a Wade Thomas party.

"When is this Texas-size blowout?"

"Is that a yes?"

"Do you always answer a question with a question?"

"Saturday. The party is on Saturday." He sounded hopeful.

Trina scanned her bedroom again. There was a whole lot of work to do, but maybe one day off wouldn't hurt.

She really hoped she wasn't going to regret this. "Fine."

"Is that a yes?"

"Yes, Wade. I will be your date. No expectations. Like I said, I'm not sure I'm ready."

Did he just whistle? Trina was certain she heard a high-pitched squeak over the line.

"I have never worked this hard for a first date in my whole life," he said.

"I think you've already said this. Besides, it doesn't feel like a first date."

"It sure doesn't. But it will, little lady … it will."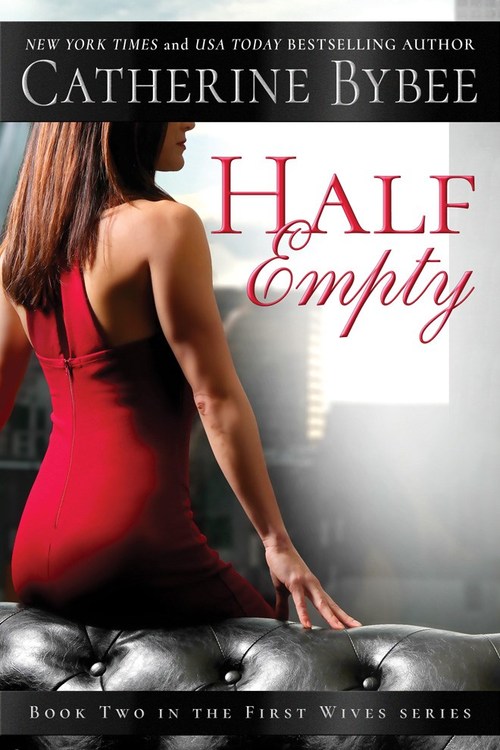 Trina Petrov's marriage-by-contract was only meant to be temporary. But when tragedy strikes, Trina is left one of the wealthiest women in the world. To recover from the shock, she takes some time off in Italy, swearing not to fall for any men while there. But that doesn't mean she can't fall for anyone on the trip home . . .
Country-music superstar Wade Thomas is lying low in a hotel bar when he gets the cold shoulder from the woman next to him. He's used to fans fawning at his boots, and Trina is a refreshing change—so is the fact that she has no idea who he is.
As things begin to heat up, Trina discovers that the circumstances of her late husband's death are not what they seemed. Now she's in trouble, and Wade isn't about to let her out of his sight. Getting close to love and danger could get them killed . . . or it could sweep them both off their feet.
Romance Contemporary [Montlake Romance, On Sale: July 31, 2018, Trade Size / e-Book, ISBN: 9781503903555 / ]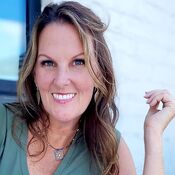 New York Times, Wall Street Journal, and USA Today bestselling author Catherine Bybee has written twenty-eight books that have collectively sold more than 4.5 million copies and have been translated into more than a dozen languages. Raised in Washington State, Bybee moved to Southern California in the hope of becoming a movie star. After growing bored with waiting tables, she returned to school and became a registered nurse, spending most of her career in urban emergency rooms. She now writes full-time and has penned the Not Quite series, the Weekday Brides series, the Most Likely To series, and the First Wives series.