Welcome to the First Day of our Fall Recipe Potluck! We have an awesome lineup of authors telling about their new books coming out this fall and sharing delicious recipes–perfect for the cooler weather and cozy nights. Be sure to check back all week long for posts every morning. Also! Comment to enter to win a copy of the book featured each day. We hope you enjoy this potluck and find some new books and recipes to try.
***
In my upcoming release, SECOND CHANCE ON CYPRESS LANE, rising star reporter Dakota Jones is inadvertently caught up in an international scandal that derails her promising career. She returns to the small town of Holly Grove Island to lick her wounds and regroup after spending the better part of two decades in New York City. The island town no longer feels like home, or so she thinks. But Dakota quickly begins to discover all of the things she's been missing during the five years that she'd been actively avoiding the island since the death of her mother.
Dakota discovers a new appreciation for her family and friends; the beach; the townsfolk who will always consider her one of their own. And she falls in love with the homecooked, Southern comfort foods she grew up on.
While Dakota's cooking skills could use some fine-tuning, her best friend Sinclair Buchanan is an award-winning cook who loves making memorable meals for her friends and family. When Sinclair picks up her old friend Dakota at the bus station and ushers her back into town, she has a complete, home-cooked Southern feast in tow.
Dakota doesn't possess her friend's culinary talents, but she's smart and determined. So she'd rely on a shortcut like using her late mother's slow cooker to make a tender, delicious meal like the smothered pork chops with mushroom and onions that I made in my crockpot last week.
Here's the recipe:
Ingredients:
4-6 thick pork chops
Himalayan sea salt and fresh ground pepper
Smoked paprika
Garlic powder
Onion powder
1 can of cream of mushroom soup
1 can of cream of chicken or cream of celery soup
6 oz of chicken broth
1 medium to large onion
1 8 oz carton of sliced mushrooms
1 tablespoon of olive oil
Instructions:
Slice onion and layer in slow cooker along with sliced mushrooms.
Season pork chops with salt, pepper, smoked paprika, garlic powder, and onion powder.
Heat oil in skillet over medium heat.
Brown pork chops for a few minutes on each side.
Remove browned chops from skillet and place on top of onions and mushrooms in slow cooker.
Mix up soups and broth in same skillet. Once combined, pour over pork chops, onions, and mushrooms in slow cooker.
Cook pork chops on low for about 7 hours.
The pork chops come out tender and delicious, and the tasty gravy is especially good served over rice, mashed potatoes, or egg noodles.
—
COMMENT TO WIN: Sweater weather, Halloween, changing leaves… What's your favorite thing about Fall? Tell us in the comments and you'll be entered to win a copy of SECOND CHANCE ON CYPRESS LANE by Reese Ryan (US and Canada only). Good luck! (Please note: this is a December release, so the winner's copy will be sent closer to the publication date. Thank you for your patience!)
—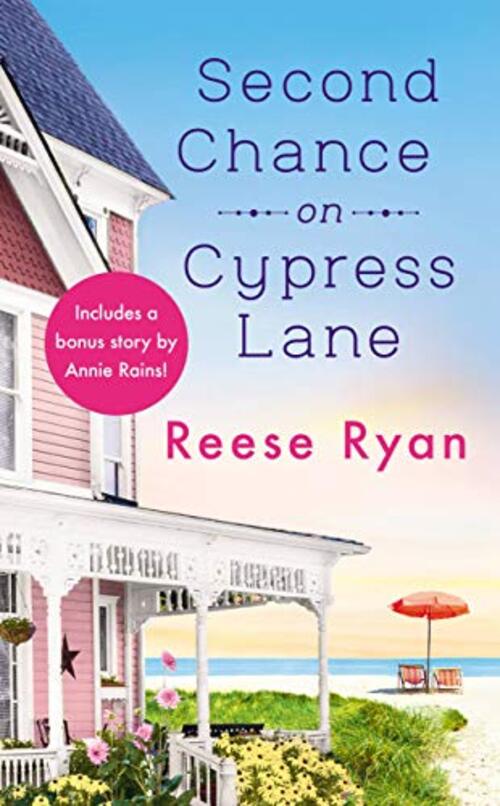 In this heartwarming second-chance romance, a woman returns home and discovers that, when it comes to finding love, there's no place like home.
When a romance gone wrong lands reporter Dakota Jones in the pages of the tabloids, her rising star crashes and burns. Instead of getting the weekend anchor job she'd been promised, she's promptly shown the door. Which leaves her one option: return home to lick her wounds, eat lemon meringue pie, and plot her comeback while actively avoiding the man who once broke her heart.
Dexter Roberts made a huge mistake when he walked away from Dakota, and he's regretted it ever since. So when Dakota returns to Holly Grove Island to regroup and decide what's next, Dex can't pass up the opportunity to win back the love of his life. Now he just needs to convince Dakota to give him a second chance.
Romance Contemporary | Multicultural African-American [Forever, On Sale: December 1, 2020, Mass Market Paperback / e-Book, ISBN: 9781538734452 / eISBN: 9781538734438]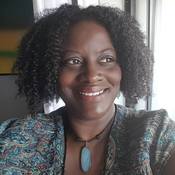 Reese Ryan is the author of fifteen published works of romantic fiction and counting. Her stories feature complex, deliciously-flawed characters. She presents her characters with family and career drama, challenging love interests, and life-changing secrets while treating readers to an emotional love story with unexpected twists.
Born and raised in the Midwest, she now resides in Central North Carolina. She treads the line carefully between being a Northerner and a damned Yankee, despite her insistence on calling soda pop. She gauges her progress by the number of "bless your lil' hearts" she receives each week. She is currently down to two.
Reese, an advocate for the romance genre and diversity in fiction, is the past president of her local Romance Writers of America chapter, a panelist at the 2017 Los Angeles Times Festival of Books, and the 2018 Donna Hill Breakout Author.