Another day, another recipe… Our Fall Recipe Potluck continues with more books, more recipes, and another fabulous featured author! I hope you are enjoying these awesome posts and opportunities to win great books. Don't forget to take a look at what else has posted:
Day 1: SECOND CHANCE ON CYPRESS LAND by Reese Ryan
Day 2: THE SECRET FRENCH RECIPES OF SOPHIE VALROUX by Samantha Verant
Day 3: SIMMER DOWN by Sarah Smith
This autumnal roasted delicata squash is exactly the kind of dish Beth would serve at her Yellow House restaurant. It's simple, seasonal, and very tasty. Feel free to use any winter squash you'd like, but delicata is my favorite because it looks fancy, you don't have to peel it, and it gets extra crispy and caramelized in the oven. The Italian-style herb salsa verde is wonderful with any roasted vegetables or meat.  You can eat this as a side dish with your favorite fall meal (it's excellent with roasted chicken) or enjoy it as a vegetarian main course with some sautéed greens, fresh bread, and a glass of wine (optional but highly recommended!)
Roasted Delicata Squash with Sage Salsa Verde
For the squash
3 medium delicata squash, washed but not peeled
Olive oil for drizzling (about 3-4 tablespoons)
4 cloves garlic, unpeeled
Sea Salt and black pepper to taste
½ teaspoon dried thyme
Preheat oven to 425°F. Cut ends off to create two flat edges. Cut in half lengthwise and scoop out seeds.
Cut into 1/4- to 1/2-inch slices, making sure to keep the size of the slices consistent. Toss the squash slices and garlic cloves with olive oil. Sprinkle with salt, pepper, and thyme. Spread onto a parchment paper lined baking sheet in a single layer.
Place in preheated oven and roast for 20 minutes. Flip each slice over and roast for another 15 minutes or until golden brown and crispy on the outside and tender on the inside. Smash the garlic cloves and remove skin, and toss again to coat with the roasted garlic.
For the Sage Salsa Verde
2 bunches sage, leaves picked
1/2 bunch parsley, leaves picked and chopped finely
2 cloves of garlic, diced finely
Zest of ½ small lemon, diced finely
Salt
Approximately 1 cup olive oil for frying
A squeeze of lemon juice
First, finely mince the garlic and lemon zest together.
Next, fry the sage.  In a medium saucepan heat your olive oil over medium-high heat.  Drop in a scant handful of the sage and fry for about 20 seconds, or until the bubbles slow down.  Remove from the oil and drain on a pan lined with paper towels.  Repeat with remaining sage leaves.
When the sage has cooled, it will be crisp.  Crumble it with your fingers.  In a large bowl, combine the parsley, sage, minced garlic and lemon peel, and olive oil.  Season with salt and a generous squeeze of lemon juice.
Taste the salsa and adjust for salt, and if needed a few grinds of black pepper.
COMMENT TO WIN: What is your favorite thing to cook? Leave a comment and you'll be entered to win a copy of THE SECRET INGREDIENT by K.D. Fisher (US and Canada only). Good luck!
—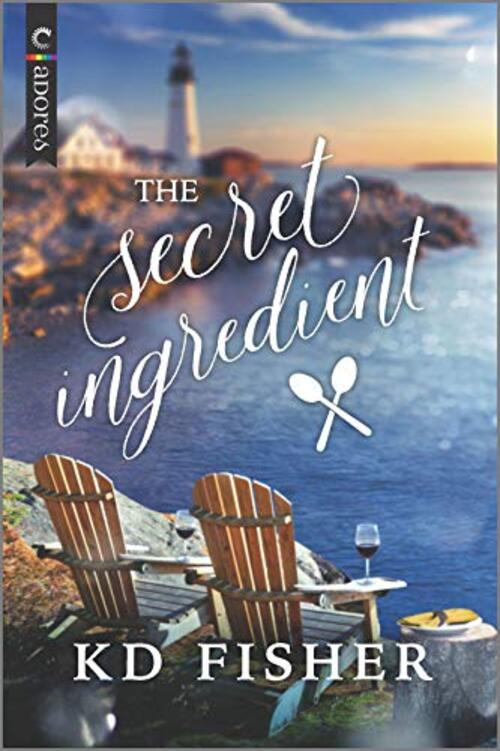 Two amazing chefs. Two very different restaurants. One recipe for love.
For single mom Adah Campbell, the executive chef job at a posh restaurant in quaint South Bay, Maine is a dream come true–and the perfect opportunity to start over, far away from a home that's never felt entirely hers. But fitting in has never been easy, and between a new town, a new boss, and the unexpectedly attractive owner of a rival café, things get off to a rocky start.
Never did free-spirited Beth Summers think she'd still be in Maine. Travel the world gathering delicious recipes and finding friends and lovers? Absolutely. Step in to run her family's small-town cafe? Not so much. However, once Beth commits to something, that's it. Soon, The Yellow House is the hottest spot in town, but Beth's out of energy–and out of ideas for moving forward.
Until Adah Campbell walks into her life. As sparks fly, both chefs have to decide if they are willing to make sacrifices. . . or if it's really too many cooks in the kitchen.
Carina Adores is home to highly romantic contemporary love stories where LGBTQ+ characters find their happily-ever-afters.
A new Carina Adores title is available each month:
The Hideaway Inn by Philip William Stover
The Girl Next Door by Chelsea M. Cameron
Just Like That by Cole McCade
Hairpin Curves by Elia Winters
Better Than People by Roan Parrish
The Secret Ingredient by KD Fisher
Just Like This by Cole McCade
Teddy Spenser Isn't Looking for Love by Kim Fielding
LGBTQ Romance [Carina Adores, On Sale: October 27, 2020, Trade Size / e-Book, ISBN: 9781335957146 / eISBN: 9780369701978]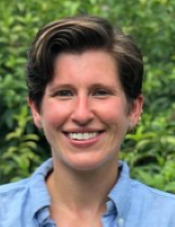 KD Fisher is a queer New England-based writer of authentic, heartfelt LGBTQ+ narratives. KD grew up all over the United States, bouncing from North Carolina to Hawaii to Illinois, and finally settling in Maine where they spend far too much time at the beach. When KD isn't writing they can usually be found hiking with their overly enthusiastic dog, obsessing over plants, or cooking elaborate meals. KD loves classic country, perfectly ripe tomatoes, and falling asleep in the sun.