Our Potluck continues with yet another delicious recipe and fabulous author with a new book! Don't forget to follow along all week for more recipes, more books, and more giveaways! 
Day 1 with Elizabeth Goddard: http://freshfiction.com/page.php?id=10267   
***
When Cody Ford is back home on the ranch, he loves nothing more than the comfort food he grew up with as a kid. So I can imagine Cody and Lexi curled up by the fire at Christmas, while it's snowing outside, eating this devious beef stew!
Aromatic Beef Stew
You don't need a slow cooker for this recipe, it's equally as good if you do it in the oven, or if you simmer in a pot on the stovetop. The combination of orange peel, star anise, and hoisin sauce makes it aromatic and delicious!
Ingredients
Approx. 1.5 kg beef blade steak or beef cheeks
2 Tbsp flour
2 Tbsp cooking oil
A handful of shallots
1 cup red wine
1 x 400g can tomatoes
Half cup prunes
60ml hoisin sauce
1 star anise
One approx 3cm length of orange peel
Extra water if necessary
Trim the fat off the meat, then cut into large chunks. Put the flour in a plastic bag, add the cubed meat and shake to coat the meat. Heat 1 1/2 Tbsp oil in a pan and brown the meat in small batches. Set the browned beef aside. Add the remaining oil and the whole shallots and cook, stirring until they begin to soften. Make sure to scrape up any meaty pieces that may have stuck to the pan or dish. Transfer all cooked ingredients and remaining ingredients into the slow cooker or casserole style oven dish or pot. The meat must be well covered in liquid. Add water if necessary. It is unlikely you'll need to season with much salt and pepper as the hoisin sauce is salty and spicy.
Cover and cook for 2 hours in the oven at 170 degrees Celsius/340 degrees Fahrenheit, or simmer on low on the stovetop for 1.5 hours, or cook on low in your slow cooker. Check constantly that the meat isn't sticking if you're doing this in the oven or stovetop. The prunes should be plump and tender, and the meat moist and tender.
Serve with mashed potatoes or mashed sweet potatoes. The stew is delicious as a leftover too, just refrigerate what you don't need and reheat gently the next day.
***
Remember to comment below for a chance to win a copy of Soraya's book, ONCE UPON A COWBOY CHRISTMAS! Tell us what you love most about cowboy romance novels! 
***
River Ranch #3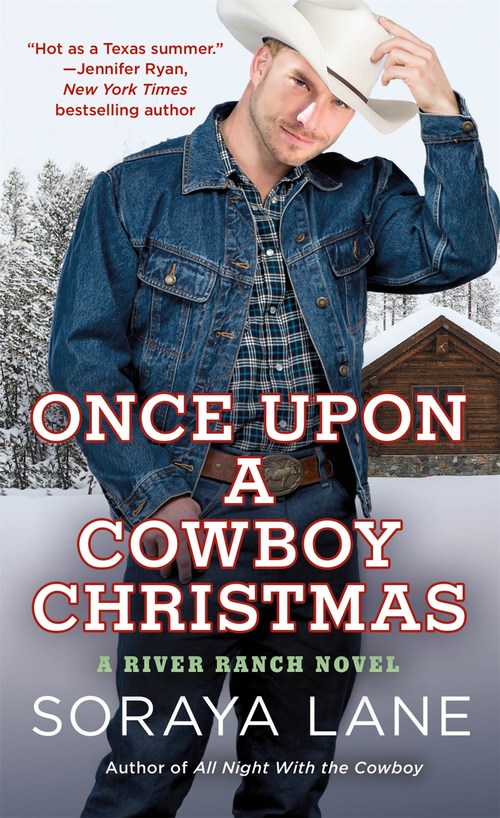 Billionaires, cowboys, and romance collide during the holidays in this next book in the River Ranch series!
It's the most wonderful time of the year at the Ford family ranch. Will one cowboy's homecoming be the greatest gift of all?
He left town and never looked back.
Cody Ford is a Wall Street honcho with humble Texas roots. This holiday season, he'd be content to just stay in New York and not face his family—and dodge their questions about when and with whom he plans to settle down. . .and if he will do so back at home. But his father isn't getting any younger, and Cody doesn't want to miss any last chances to see him and the rest of the folks back on the ranch. The last person Cody was expecting to see? His one-time girlfriend, Lexi Murphy, who's been working as his dad's new live-in nurse.
She never forgot him. Can she ever forgive him?
Lexi still holds a grudge against Cody. Back then, the college-bound heartthrob believed he was too good for a small-town girl like Lexi. But now Cody can't help but see her in a whole new light. Could it be that this beautiful single mother with an unbeatable can-do spirit is the one he's been waiting for all along? That depends on whether Cody can prove to Lexi that, this time, he means business—and if a sudden snowstorm can lend just the right amount of Christmas magic to help move things along. . .
Romance Holiday | Romance Contemporary | Romance Western [St. Martin's Paperbacks, On Sale: October 29, 2019, Mass Market Paperback / e-Book, ISBN: 9781250224286 / eISBN: 9781250224293]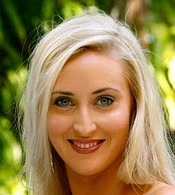 As a child, Soraya Lane dreamed of becoming an author, recreating the types of stories she devoured day and night. Fast forward more than a few years, and Soraya is now living her dream. Working as a full-time author, she writes every day around her other job of being a mom to two little boys. Soraya describes being an author as "the best career in the world", and she hopes to be writing romance for many years to come. Soraya loves spending her days thinking up characters for romance stories, and her home is a constant source of inspiration. She lives with her own real life hero and two sons on a small farm in New Zealand, surrounded by animals and with an office overlooking a field where their horses graze. Soraya loves hearing from readers.