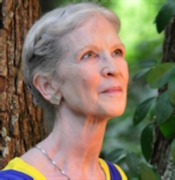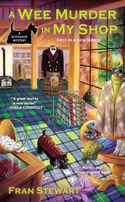 I've written elsewhere about the first time I ever saw a ghost, but the ghosts I used as inspiration for Dirk, the 14th-century Scotsman who is—somehow—attached to a shawl Peggy Winn buys while visiting Scotland, appeared to my sight in the 1980s.
It was my first visit to London. I wandered the streets alone, map in hand, soaking up atmosphere, imagination, history, and myth, and enjoying the unusually mild weather that particular January.
Naturally, I went to the Tower of London. The oldest part of that imposing structure, as I'm sure you know, is the White Tower, now set up as a museum for armory. I wandered only briefly through the various floors; I'm not much of an aficionado where old weaponry is concerned, and I admit to be slightly overwhelmed by the sheer number of items in each display.
One of the circular staircases in one corner of the White Tower is designated as the "up" staircase for tourists. After you've seen the myriad breastplates and spears and helmets, it's time to head to a different corner of the building for the "down" staircase. This traffic flow pattern makes a good deal of sense, because there's no way groups headed up could pass safely by people headed down.
I was headed down. As you can see in this stock photo I found on the Internet, the wooden treads are wide at the outer end of each step, narrower at the center of the circle.
There were landings at the door to each floor of the White Tower and, where the stairs curved to the outer edge of the turret, a landing where one could look out a wide slit to see the courtyard below.
I was alone on the staircase. Completely alone. Above me, I heard a woman—I knew it was a woman because of the faint rustle of fabric. She was running down the stairs. Her steps were light, but her pace was break-neck. Not wanting to be bowled over by her enthusiasm, I stopped, grabbed the railing, shifted quickly to my right, to the widest part of the stair, and turned sideways, to take up as little space on the stair as possible.
I looked up to my left. A woman wearing a full-skirted green dress, with a touch of white at her throat, skipped into view. Her hair was a dark brown, tied back away from her face with a green ribbon. Behind her, through her, I could see the stones of the wall.
She hurried past me, and her skirts must have passed through me, although I didn't feel them. She paused at the landing a few steps below me, leaned out through the opening in the thick wall, looked down, and laughed. It was such light-hearted sound, I felt unaccountably happy for her. Then she ran farther down the stairs and I lost sight of her.
This stock picture will give you an idea of the thickness of the wall.
I hurried down to the opening, placed my hands where hers had been, and looked outside. In the courtyard stood a young man.
His shirt was white; his short coat was of a rust-colored fabric, and the sleeves bloused out. He wore a dagger through his belt. He had a rusty-orange hat slouched on his head, and curly brown hair. And he was grinning, looking up to the window where his ladylove—she must have been that—had been only a moment before.
As I watched, two modern-day nuns dressed in tidy black dresses, trim caps, and sensible shoes, walked across the stones of the courtyard, right through where the young man stood. And he dissolved from view.
I wish I'd found a beefeater, one of the scarlet-clad guards of the Tower, and asked if anyone else had ever reported having seen those particular two ghosts. But I didn't. I wish I'd had a camera with me so I could have photographed the exact window slit I'd looked through. But I didn't.
Still, the image is crystal clear in my memory, and it served as a perfect inspiration for Dirk Farquharson, the 14th-century ghost who befriends 21st-century Peggy Winn. When she first meets him in A WEE MURDER IN MY SHOP, she watches a bird fly across the meadow behind Dirk—but she sees the bird through him. I know it's possible.
So, let me ask this: have you ever seen a ghost? Let's have tea sometime and talk about it.
About Fran Stewart
Fran Stewart is the author of the Biscuit McKee Mysteries – GRAY AS ASHES is the seventh book in that series – as well as a standalone mystery A SLAYING SONG TONIGHT, about a Depression-era serial killer whose favorite song is Jingle Bells. Her new ScotShop Mystery Series from Berkley Press begins with A WEE MURDER IN MY SHOP.
Fran lives quietly with various rescued cats beside a creek on the other side of Hog Mountain, Georgia.
She sings alto with a community chorus and volunteers at her grandchildren's school library. She is a member of Sisters in Crime and Mystery Writers of America.
About A WEE MURDER IN MY SHOP
Hamelin, Vermont, isn't the most likely place for bagpipes and tartan, but at Peggy Winn's ScotShop, business is booming…
While on a transatlantic hunt for some authentic wares to sell at her shop, Peggy is looking to forget her troubles by digging through the hidden treasures of the Scottish Highlands. With so many enchanting items on sale, Peggy can't resist buying a beautiful old tartan shawl. But once she wraps it around her shoulders, she discovers that her purchase comes with a hidden fee: the specter of a fourteenth-century Scotsman.
Unsure if her Highland fling was real or a product of an overactive imagination, Peggy returns home to Vermont—only to find the dead body of her ex-boyfriend on the floor of her shop. When the police chief arrests Peggy's cousin based on some incriminating evidence, Peggy decides to ask her haunting Scottish companion to help figure out who really committed the crime—before anyone else gets kilt…