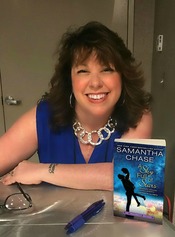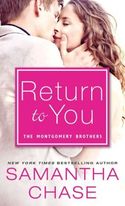 In my newest romance RETURN TO ME, Selena's love of event planning could really be put to the test by her love for James. She's a list maker, a planner, but James has a way of catching her off-guard and messing up her best laid plans throughout the story!
But in a perfect world, if she could sit down at her desk and plan out how to win her man back, she'd have to really get creative. She's already seen him and knows that she wants him back. He seems resistant – almost hostile – but she's not willing to admit defeat. Her time is limited so she knows she's going to have to act fast.
Step One: Invite James out for a late afternoon coffee date that could easily lead to dinner.
Step Two: Invite him back to hotel for an after-dinner drink. Being that you're visiting from out of town, the hotel is still considered neutral territory. Have a dessert tray waiting in the room – along with a variety of beverages ranging from coffee to champagne.
Step Three: Music. Something soft and light and something preferably that would remind him of the time when they used to be in love.
Step Four: Lay it all on the line. Be willing to share exactly what you're feeling and don't let him leave until he's heard everything you have to say.
Step Five: Kiss him. Kiss him until he fully understands how much he still means to you and pray that he kisses you back!
Of course any respectable list-maker would be sure to have a backup plan. She'd have a plan B just in case she's feeling a little more practical:
Step One: Invite James out for coffee – it's less intimidating than a meal. Present to him the reasons why it's important for you to talk about what happened in the past.
Step Two: Agree to meet again the next day after you've both had a chance to digest everything that was said on the previous day.
Step Three: Meet for dinner at the diner – it's loud and boisterous – and most people won't notice if the conversation gets heated.
Step Four: Set up a follow up "date" after the dinner to test the waters
Step Five: Invite James to reunion and see if he is open to a long-distance relationship.
About RETURN TO YOU
She will never forget their past…
He can't stop thinking about their future…
James Montgomery has achieved everything he'd hoped for in life…except marrying the girl of his dreams. After a terrible accident, Selena Ainsley left ten years ago. She took his heart with her and she's never coming back. But it's becoming harder and harder for him to forget their precious time together, and James can't help but wonder what he would do if they could ever meet again.
About Samantha Chase
New York Times and USA Today Bestseller/contemporary romance writer Samantha Chase released her debut novel, Jordan's Return, in November 2011. Although she waited until she was in her 40's to publish for the first time, writing has been a lifelong passion. Her motivation to take that step was her students: teaching creative writing to elementary age students all the way up through high school and encouraging those students to follow their writing dreams gave Samantha the confidence to take that step as well.
When she's not working on a new story, she spends her time reading contemporary romances, playing way too many games of Scrabble or Solitaire on Facebook and spending time with her husband of 25 years and their two sons in North Carolina.
Website | Facebook | Twitter | Goodreads
Website | Facebook | Twitter | Goodreads