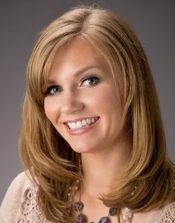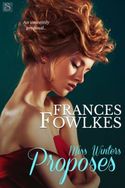 I have a weakness for writing bold, independent heroines with unusual hobbies. My ladies are often drawn to the extraordinary and the forbidden—at least for their time. From an educated number-crunching business partner in my first book, THE DUKE'S OBSESSION, to an independent dog-breeder in my latest release, MISS WINTERS PROPOSES, my heroines broach the unexpected and the near impossible with their interests.
So, what constitutes a deviation from the norm, especially in the late Georgian through the Regency era?
Pretty much everything.
A typical lady was meant to be educated—but only just enough to secure a husband and claim the role of his wife. Anything beyond the expected basic arithmetic needed to balance household budgets was considered superfluous. A woman's job, her sole purpose in life, was to perpetuate her husband's line through the delivery of an heir.
Anything else, was, well…scandalous.
To have an opinion was frowned upon, especially when it was in contradiction to your spouse. To possess wit, discouraged. To breed dogs, and therefore comprehend anatomy, vulgar.
But despite the numerous social mores, a few bold, brave, women went against the grain, and gave the phrase faux pas, a run for its money.
Mary Wollstonecraft did not only write novels and treatise, two indications she possessed an over-imaginative and undesirable mind, she philosophized and advocated women's rights. One of the first feminists, she believed men and women were equal, and imagined a social order founded on reason. Ideas, one can presume, that were not entirely popular during a time of prevalent male superiority.
Augusta Ada King, the Countess of Lovelace, otherwise known simply as Ada Lovelace, the only legitimate daughter of Lord Byron and his wife, Anne, was known for her fondness for numbers and logic. Along with Charles Babbage, a brilliant British mathematician, Ada developed an elaborate set of notes, now known to be the very first algorithm and is considered the world's first female computer programmer. Rather scandalous, wouldn't you say?
Caroline Herschel was not only a brilliant astronomer and discoverer of the 35P/Herschel-Rigollet comet (which incidentally bears her name) she was the first woman to be paid for her contributions to science, and earn both a gold medal and membership into the prestigious Royal Astronomical Society. She reached for the stars—and broke outside the rigid expectations of a male-centric society.
A woman in possession of intelligence was a dangerous thing. A woman participating in physical activity, specifically a vulgar sport like boxing, was a sight to behold. Women's ankles were not allowed to be seen, and yet The Boxing Baroness, Lady Barrymore, stripped down to her shift and boxed against her sport-crazed husband—bare-fisted.
There are others, women who dared to step outside of the box and go against the grain with their sculptures, paintings, and interests deemed suitable only for men. These women, while rare, exist and serve as inspiration for brilliant, strong, and independent heroines worthy of a story.
About MISS WINTERS PROPOSES
An unseemly proposal…
Juliet Winters has come up with a wonderfully devious plan to avoid marrying her vile cur of a cousin. First, she'll propose marriage to her handsome, reclusive neighbor, Lord Colwyn. Then, once she has both name and financial support, she'll be able to pursue her true (if rather unladylike) passion — breeding dogs. But when Lord Colwyn rejects her proposal…
Juliet must take matters into her own hands. The last thing Benjamin Colwyn expected was for the spirited Juliet to blackmail him into marriage — especially not by kidnapping his beloved canine companion. Yet despite his yearning for peace and isolation, he finds himself wanting to help her, if only to protect her from a marriage to a disreputable scoundrel. He certainly doesn't expect the woman who pilfered his dog to steal his heart, as well…
About Frances Fowlkes
After viewing her all-time favorite love story, Anne of Green Gables, at the impressionable age of ten, Frances Fowlkes has been obsessed with affable boy-next door heroes, red-heads, and romance stories with lots of "highfaluting mumbo jumbo" written within their pages. It only seems natural then that she married the boy who used to pull on her curls in her high school English class, had not one, but THREE red-headed boys, and penned multiple love stories with bits of flowery prose.
When not writing, Frances loves spending time with her family, playing with makeup, and planning her next vacation.
Frances Fowlkes, originally a northern mid-westerner, now lives in the southeast with her ardent hero of a husband, three playful and rambunctious boys, and one spoiled standard poodle.
A self-professed Anglophile and summa cum laude graduate of LeTourneau University, Frances Fowlkes combines her passion for happily-ever-afters with her interests in both American and English histories.