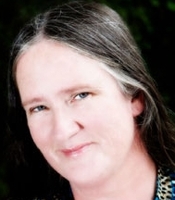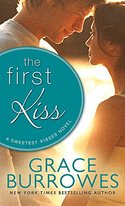 The Sweetest Kisses contemporary romance series is built around three brothers who are partners in and co-owners of a western Maryland law firm. They have divided up the legal pie—Trent Knightley does family law, MacKenzie handles criminal defense, James does the civil and commercial cases—but family history and that dear, strange beast, brotherly love, unite them.
All three brothers show up in each of the novels, and not simply because I adore these guys. A hero walks a challenging path, from an existence that might be predictable and safe, but lonely, to a more courageous life, lived from the heart, come what may. A journey that difficult shouldn't be undertaken without support, for several reasons.
First, we all need help from time to time. Our stubborn independence might fool most of our friends, but our siblings usually know us longer and better than anybody else does. Siblings support us despite our yearning for self-sufficiency, and despite our pigheadedness.
Second, siblings often cut us the least slack. They know what we're capable of, have faith in us, and don't pull their punches. When a hero needs a serious talking to or a reality check, his brothers are the guys for the job.
Third, the sibling relationship is a less risky place to try on the courage that love inspires. The romantic relationship is a high stakes gamble, but with siblings, we're assured that awkward attempts to find closure on old business, to experiment with newfound honesty, or to ask for what we need won't meet with wholesale rejection.
Ridicule, possibly, but nothing can entirely negate the bond of a shared childhood.
The fourth reason to equip a hero with brothers is authorial fairness. The siblings will who tease, cross-examine, lecture, and console the hero in this book could well be the poor schmuck in need of consolation and support in the next.
Then too, guys have a way of relating to each other that's different from how heroes and heroines relate to each other. That change of tone boosts pacing forward, provides fodder for subplots, and provides a strong parallel to how the heroine and her posse relate to each other.
Literary considerations aside, I have four brothers whom I love very much. No matter how mature and settled they might become as the decades go by, when they get together, they are "the boys," and the air crackles with mischief and the blunt, funny repartee known only to brothers.
I love that fraternal chemistry, the combination of "Nobody better mess with my brother," and "Ima smack you, dude," that endears as it provokes. I hope my Knightley brothers appreciate how fortunate they are to be in each other's stories, and that the readers enjoy them as much as I have.
Have you come across a memorable family of fictional brothers? What was special about them?
About THE FIRST KISS
Classical pianist Vera Waltham is recovering from a bad break up by taking a hiatus with her daughter in the Damson Valley countryside. She's content with her music, and has no interest in complicating her life with further attempts at romance.
Attorney James Knightley is a numbers guy who reads contractual fine print for lunch, and wants nothing to do with damsels, in distress or otherwise. Nobody is more surprised than James when he falls for Vera Waltham, and the only contract on James's mind when it comes to Vera is holy matrimony.
jeopardy.
About Grace Burrowes
New York Times and USA Today bestselling author Grace
Burrowes' bestsellers include THE HEIR,
THE
SOLDIER, LADY MAGGIE'S SECRET SCANDAL, LADY SOPHIE'S
CHRISTMAS WISH and LADY EVE'S INDISCRETION. THE HEIR
was a Publishers Weekly Best Book of 2010, The Soldier was a PW Best Spring
Romance of 2011, LADY SOPHIE'S CHRISTMAS WISH won Best Historical Romance of
the Year in 2011 from RT Reviewers' Choice Awards, LADY LOUISA'S
CHRISTMAS KNIGHT was a Library Journal Best Book of 2012, and THE BRIDEGROOM
WORE PLAID was a PW Best Book of 2012. Her Regency romances have received
extensive praise, including starred reviews from Publishers Weekly and Booklist.
Grace is branching out into short stories and Scotland-set Victorian romance
with Sourcebooks. She is a practicing family law attorney and lives in rural
Maryland.