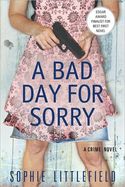 June 2010
On Sale: May 25, 2010
Featuring:
Stella Hardesty; Goat Jones
288 pages
ISBN: 0312643233
EAN: 9780312643232
Trade Size
$13.99
Mystery Cozy, Mystery Woman Sleuth
Buy at Amazon.com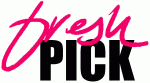 A 2010 Macavity Award Nominee for Best First Mystery. The Macavity Award is named for the "mystery cat" of T.S. Eliot (Old Possum's Book of Practical Cats). Each year the members of Mystery Readers International nominate and vote for their favorite mysteries.
A Bad Day For Sorry
by Sophie Littlefield
Stella Hardesty dispatched her abusive husband with a wrench shortly before her fiftieth birthday. A few years later, she's so busy delivering home-style justice, helping other women deal with their own abusive husbands and boyfriends, that she's barely got time to run her sewing shop. Since Stella works outside of the law, she's free to do whatever it takes to be convincing–as long as she keeps her distance from the handsome devil of a local sheriff, Goat Jones.
When young mother Chrissy Shaw asks Stella for help with her no-good, husband Roy Dean, it looks like just another standard job. But then Chrissy's two-year-old son is taken, and Stella finds herself up against a much more formidable enemy.
A Bad Day for Sorry" is Littlefield's critically acclaimed debut, kicking off a bold and original new crime series. It was an Edgar Finalist for Best First Novel and is shortlisted for an Anthony and a Macavity Award. It won an RT Book Award for Best First Mystery and has been named to lists of the year's best mystery debuts by the "Chicago Sun-Times "and "South Florida Sun-Sentinel.
Excerpt
Whuppin' ass wasn't so hard, Stella Hardesty thought as she took aim with the little Raven .25 she took off a cheating son-of-a-bitch in Kansas City last month.
What was hard was making sure it stayed whupped.
Especially on a day when it hit a hundred degrees before noon. And you were having hot flashes. And today's quote on your Calendar For Women Who Do Too Much read Find serenity in unexpected places.