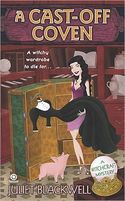 Witchcraft #2
June 2010
On Sale: June 1, 2010
Featuring:
Lily Ivory
336 pages
ISBN: 0451230493
EAN: 9780451230492
Paperback
$6.99
Mystery Paranormal
Buy at Amazon.com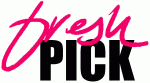 A Cast-Off Coven
by Juliet Blackwell
A witchy wardrobe to die for…
Lily Ivory is not your average witch. She runs a vintage clothing store called Aunt Cora's Closet and has the magical ability to sense vibrations of the past from clothing and jewelry. When students are spooked at the San Francisco School for the Arts, Lily is called in to search for paranormal activity. She finds a dead body–and a closet full of old clothes with some very bad vibes.
Excerpt
"I need something to guard against ghosts . . . ," whispered the young woman slouching at the counter. She cast a nervous glance around my shop floor, empty but for racks upon racks of vintage clothes, cases of costume jewelry, and shelves lined with hats. "A protective . . . thingamajig."
"A talisman?" I asked.
"That's it."
"Talismans don't really guard against ghosts, per se—"
"Whatever." She shrugged. "It's better than nothing."
Her feathery bright pink hair put me in mind of a silly children's toy, the kind one might win after stuffing ten dollars' worth of quarters into the mechanical contraption at the Escape from New York Pizza parlor a few blocks down from the store on Haight Street. But Read More…