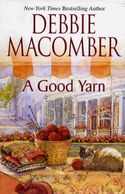 Blossom Street
May 2010
On Sale: May 1, 2010
Featuring:
Lydia Hoffman
384 pages
ISBN: 0778328805
EAN: 9780778328803
Mass Market Paperback (reprint)
$7.99
Romance Contemporary
Buy at Amazon.com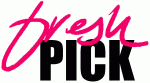 A Good Yarn
by Debbie Macomber
Lydia Hoffman owns the shop on Blossom Street. In the year since it opened, A Good Yarn has thrived—and so has Lydia. A lot of that is due to Brad Goetz. But when Brad's ex-wife reappears, Lydia is suddenly afraid to trust her newfound happiness.
Three women join Lydia's newest class. Elise Beaumont, retired and bitterly divorced, learns that her onetime husband is reentering her life. Bethanne Hamlin is facing the fallout from a much more recent divorce. And Courtney Pulanski is a depressed and overweight teenager, whose grandmother's idea of helping her is to drag her to seniors' swim sessions—and to the knitting class at A Good Yarn.
Excerpt
"Making a sock by hand creates a connection to history; we are offered a glimpse into the lives of knitters who made socks using the same skills and techniques we continue to use today."
—Nancy Bush, author of Folk Socks (1994), Folk Knitting in Estonia (1999) and Knitting on the Road, Socks for the Traveling Knitter (2001), all published by Interweave Press.
LYDIA HOFFMAN
Knitting saved my life. It saw me through two lengthy bouts of cancer, a particularly terrifying kind that formed tumors inside my brain and tormented me with indescribable headaches. I experienced pain I could never have imagined before. Cancer destroyed my teen years and my twenties, but I was determined to survive.
I'd just turned sixteen the first time I was diagnosed, and I Read More…