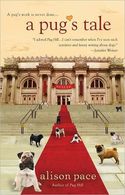 June 2011
On Sale: June 1, 2011
Featuring:
Hope McNeill; Max
304 pages
ISBN: 042524119X
EAN: 9780425241196
Paperback
$16.00
Fiction, Mystery Cozy
Buy at Amazon.com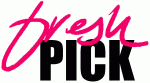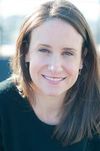 A mystery not just for dog lovers
There are pugs in the Metropolitan Museum of Art! In the many years that Hope McNeill has worked at the museum, this is the first time she's been able to bring along her pug, Max. (Officially at least. Previously she's had to smuggle him in inside her tote bag.) The occasion: a special "Pug Night" party in honor of a deep-pocketed donor. Max and his friends are having a ball stalking the hors d'oeuvres and getting rambunctious, and making Hope wonder if this is also the last time she gets to bring Max to the museum. But when a prized painting goes missing, the Met needs Hope's–and Max's–help. In her quest for the culprit, Hope searches for answers with an enigmatic detective, a larger-than-life society heiress, a lady with a shih tzu in a stroller, and her arguably intuitive canine. With luck, she'll find some inspiration on her trips to Pug Hill before the investigation starts going downhill…

A charming mystery that will delight dog lovers and art lovers alike.