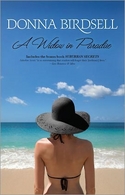 January 2010
On Sale: January 1, 2010
Featuring:
Dannie Treat
464 pages
ISBN: 0373230796
EAN: 9780373230792
Paperback
$14.95
Romance
Buy at Amazon.com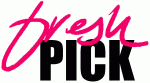 A Widow In Paradise
by Donna Birdsell
There are few problems that can't be fixed by a golf bag full of money.
At least, that's what overwhelmed mom of four Dannie Treat thinks when she stumbles on the cash stashed in her garage. But she soon discovers that the bills are about as fake as her missing husband's supposed death.
The paper trail leads her to Guy Loughran, whose wife also disappeared recently…along with the mob money Guy borrowed to open his own saloon. Now, less than twenty-four hours after meeting Guy, they are headed to the Caribbean in search of the truth.
Maybe it's the umbrella drinks or the dirty dancing, but Dannie is about to become a widow in paradise. Good times…
Free bonus book in this volume! Suburban Secrets by Donna Birdsell—Truth or Dare: it's not just for slumber parties anymore.
Excerpt
Dannie Treat braced herself for the news. As she suspected, it wasn't good.
"I'm sorry to have to tell you this, but she's dying. I did what I could, but she won't last long." The man in the white coat spoke in a solemn tone.
Dannie bit her lower lip to keep from crying. "There's no way to save her?"
"I'm afraid not."
Dannie's five-year-old son, Richard, reached up and took her hand. "Is it my fault, Mommy?"
"Not this time, honey. She's just old."
Dannie gave the ancient water heater a pat and followed the technician from Plumbing Doctor up the basement stairs into the kitchen.
Richard Read More…