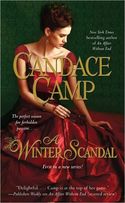 Legend of St. Dwynwen #1
November 2011
On Sale: October 25, 2011
Featuring: Thea Bainbridge; Gabriel Morecombe
384 pages
ISBN: 1451639503
EAN: 9781451639506
Paperback
$7.99
Holiday, Romance Historical
Buy at Amazon.com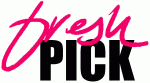 A historical series begins…with passion at the holidays
A Winter Scandal
by Candace Camp
The perfect season for forbidden passion
New York Times bestselling author Candace Camp weaves a heartwarming tale, first in a thrilling new series, of Christmastime love, discovery, and scandal. . . .
When plain and proper Thea Bainbridge stumbles upon a baby in the manger of her church's nativity, she is understandably shocked. Discovering a brooch bearing the insignia of Gabriel, Lord Morecombe, hidden among the child's clothing, she is certain the dissolute rake is to blame. Incensed, Thea sets out to reproach the arrogant lord—only to find herself utterly swept away.
Gabriel is intrigued by the vivacity in Thea's flashing gray eyes when she accuses him of fathering the orphan, even as he adamantly maintains his innocence. The brooch is one he remembers all too well, however, and Gabriel is determined to find the mother of the missing child. As the mystery around the baby deepens, Gabriel is continually thrown together with Thea—and finds himself growing more entranced every day.
Even with whispers of winter scandal swirling around them, they cannot deny the longing in their hearts. A longing which promises the best gift of all: a shelter from the storm . . . in each other's arms.
Excerpt
One
The Squire's house was ablaze with lights in the crisp December evening, and the boughs of evergreen branches festooned across the lintel added to the festive air. A groom hurried forward as the vicar's pony trap pulled to a stop in front of the house, and Daniel handed him the reins before going around to help his sister out of the open-air vehicle. It had been a cold ride over to Cliffe Manor, and despite the lap robe across their legs and the hood Thea had drawn up around her head, she was chilled, her cheeks pink. As soon as Thea stepped into the warm house, of course, her spectacles fogged up, and she had to take them off and wipe them before replacing them on her nose.
"Vicar! And Althea! How delightful to see you," Mrs. Cliffe, the Squire's Read More…
Previous Picks