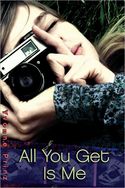 January 2011
On Sale: December 21, 2010
Featuring:
Roar
336 pages
ISBN: 0061715808
EAN: 9780061715808
Hardcover
$16.99
Young Adult Contemporary
Buy at Amazon.com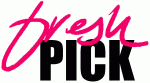 Summer of love and chickens
All You Get Is Me
by Yvonne Prinz
What happens when a city girl is transplanted onto a ramshackle organic farm in the middle of nowhere? Everything.
Sixteen-year-old Roar has been yanked from her city life and suddenly she's a farm girl, albeit a reluctant one, selling figs at the farmers' market and developing her photographs in a rickety shed. And then she witnesses a crime that will throw the whole community into an uproar. Caught among the lure of a troublemaking friend, her love for a brooding boy, and her complicated feelings about her father's human rights crusade, Roar is going to have to tackle it all. And with a camera around her neck, she's capturing it all, too.
Excerpt
Thirteen black and white photos of the accident hang across the clothesline in my dark room like crime scene laundry. The last one is still in the developing solution. I push it around with the rubber tipped bamboo tongs as the image comes into focus. It's the overturned SUV resting in the middle of the asphalt road. In the upper right hand corner an unintentional piece of the ambulance with its back doors open appears. I must have taken it right after the paramedics loaded the stretchers. Sylvia Hernandez's bare foot is clearly visible. You can also see part of her other foot, which somehow still has a pristine white sneaker on it. I remove the print from the developer and drop it in the stop bath. I can't take my eyes off Sylvia's foot. Next to the accident photos are the rest of the Read More…