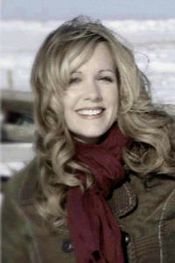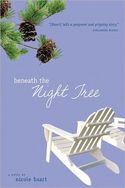 I have love on the brain. Not sure why… Maybe it's because my kids are still ruining their teeth on leftover Valentine's Day candy. Maybe it's because I just wrote a short scene depicting my protagonist's first crush. Maybe it's because I'm going through an Ingrid Michaelson stage–and especially adoring "The Hat," a sweet and soulful song about first love. Anyway, all this talk about first love has me thinking about my own.
My first love was the first boy who I found attractive on a million different levels. Of course I had found boys "cute" before, but my first love was funny, charming, intelligent, talented in so very many ways, and attractive on top of it all. I got to know him as a friend over the course of two and a half years, all the while loving him in secret and mourning every time he fell for another girl–and tripped over himself to race to my side so he could tell me all about it. Sigh. Anyway, when he finally woke up and realized that he just might love me, too, I had already found the strength to let go of him. It was too little, too late. My heart had moved on. Awww… Isn't that a sad story? Tragedy in the fragility of our full little hearts and all that sappiness.
Actually, tragic or happily-ever-after, I just adore these sorts of stories. We are so complicated, our stories are so multi-layered and diverse, so labyrinthine and unplottable. I adore the fullness of life, and love, that we are allowed to experience. And I find the pain beautifully bittersweet–maybe not at the moment, but oh, the perspective afterward…
In my newest book, BENEATH THE NIGHT TREE, I explore the concept of love: first love, true love, lasting love. When I began writing, I believed that I knew the end to Julia's story. However, as the pages of the book began to unfold they took on a life of their own. Love is a many splendored thing, or so the saying goes, and both in my own life and in the lives of the characters I have the privilege to dream up, I'm continually astounded by the surprising nature of love. As Julia muses in the book, "Our searching souls pursue happy endings. And the heart is capable of great and deceiving beauty." Her fairy tale ending doesn't look quite like she always imagined it would.
As for me, I didn't marry my first love. I married my last, and best, love. And I like looking back at the journey that led me to my Aaron, knowing that every step along the way, even the heartbreaks, were designed to prepare my heart for his. Saccharine, but true. And as we continue to fumble our way toward forever, I welcome each leg of the journey. Even the detours that seem to lead anywhere but happily ever after.
Thinking about your own first love? Your version of happily ever after? I'd love to keep the dialogue going! Leave a comment to be entered in a drawing for BENEATH THE NIGHT TREE. I'll send a signed copy of the book to one lucky winner. Happy reading!
To comment on Nicole Baart's blog please click here.