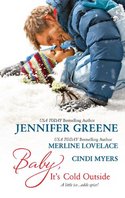 January 2010
On Sale: January 12, 2010
320 pages
ISBN: 0373837399
EAN: 9780373837397
Mass Market Paperback
$7.99
Romance Anthology
Buy at Amazon.com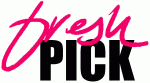 Baby, It's Cold Outside
by Cindi Myers, Jennifer Greene, Merline Lovelace
The best way to keep warm…when the weather turns cold:
1) Seek shelter
Opting to spend the holidays in solitude, Emilie Bartlett has found the perfect place: a hunting lodge in Alaska! But when a hunky stranger comes seeking shelter during a blizzard, Emilie wonders if maybe isolation is overrated, after all….
2) Build a cozy fire
Nothing ruins an adventure to Antarctica like being stranded on a lifeboat! But when a hot Air Force pilot rescues Mia Harrelson, she wonders if she's escaped the danger of freezing only to lose herself in the sexy fire of his eyes….
3) Curl up with a nice, hot male…
She is a consummate professional. Until Stacy Bristol finds herself working on a series of photo shoots with a gorgeous Viking—er, Olympic skier. But the minute his shirt comes off, Stacy is torn between icy professional resolve…and her melting knees!
MELTING POINT by Cindi Myers
Kristjan Gunnarson is Iceland's first ever Olympic medalist. Coloradoan Stacy Bristol thinks he'll be the perfect model for her new advertising campaign, but she isn't prepared for the impact handsome Kristjan has on her. As she supervises filming around Iceland, Stacy fights her attraction to Kristjan. Can a down-to-business American and a footloose Icelander find love in the land of ice and fire?
Excerpt
When Emilie Bartlett heard the battering thuds below—it sounded as if someone's fist was pounding on the front door—she burrowed under the heap of blankets without bothering to open her eyes.
She wasn't sleeping.
She hadn't slept since she could remember.
But there was no one at the front door. There couldn't be. When the seaplane brought her in two days before, the blizzard had been predicted. The pilot had argued and protested about leaving her, but Emilie knew what she was getting into.
She hadn't spent time in her family's Alaskan lodge in years, but the week before Christmas, the weather was predictable. The snow had started yesterday, silent and soft. Then the wind began—tufty and capricious at first.
By midyesterday, the view from Read More…