Fresh Pick for Tuesday, February 16th, 2016 is BACK BLAST by Mark Greaney
#WhatsNewTuesday the Gray Man returns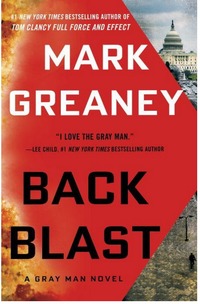 From the #1 New York Times bestselling co-author of Tom Clancy's Jack Ryan novels, comes an all-new explosive thriller featuring the lethal assassin known as the Gray Man
Court Gentry was the CIA's best agent. Until the day the Agency turned against him and put out a kill on sight order. That's when the enigmatic international assassin called the Gray Man was born—and Court has been working for himself ever since.
Now, Court is back in Washington looking for answers. He's determined to find out what happened all those years ago that made the Agency turn against him. On his list to interrogate are his former partners and the men who sent him on his last mission. What he doesn't realize is that the questions that arose from that mission are still reverberating in the U.S. intelligence community, and he's stumbled onto a secret that powerful people want kept under wraps. And now, they have Court in their crosshairs.
Court Gentry is used to having people on his trail, but this time, it's on U.S. soil—the last place he wants to be. Now, he'll have to find the answers to his fate while evading capture and avoiding death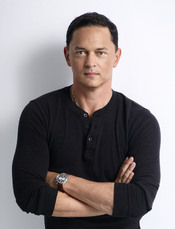 Mark Greaney's debut international thriller, THE GRAY MAN, was released by Jove Books in 2009. It became a national bestseller, and was nominated for a Barry Award in the Best Thriller category. A feature film adaptation of THE GRAY MAN is in development by New Regency Pictures.
His next thriller, ON TARGET, was released in September 2010. The third novel in the Gray Man series, Ballistic, will be released in 2011.
Mark has a degree in International Relations and Political Science and is pursuing his Masters in Intelligence Studies with a concentration in Criminal Intelligence.
The Fresh Pick is chosen by a group of readers and is never a purchased advertisement or promotion. We've picked this book because it appeals to us and we like to share our diverse tastes in reading and hope you'll give it a try.