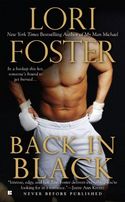 SBC Fighters #5
February 2010
On Sale: February 2, 2010
Featuring: Gillian Noode; Drew Black
320 pages
ISBN: 0425232980
EAN: 9780425232989
Paperback
$7.99
Romance Contemporary
Buy at Amazon.com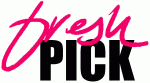 In a hookup this hot, someone's bound to get burned…
Never before published from the New York Times bestselling author
Gillian is a PR expert hired to smooth out the rough edges on hot- headed sports club president Drew Black. He's rough, raw and ready for any challenge Gillian throws his way. But which one's going to end up on top?
Excerpt
CHAPTER ONE
Back in BlackGillian Noode stood against the back wall of the popular bar, Roger's Rodeo, where many fighters hung out. She was close enough to observe him, but not close enough to get noticed. Yet. At least, not by him. Plenty of other men had already given her the once-over, showing appreciation for her trim black skirt, her low-scooped white blouse and strappy sandals. A few had even tried to strike up a conversation. Though tempted, she'd politely declined.
She'd come here for a reason, and Drew Black was it.
Dressed in well-worn jeans and a comfortable black T-shirt bearing the logo of the SBC fight organization, the president of the extreme sport sat at the polished bar. Currently, he held close conversation with two long-haired lovelies whose bloated busts defied believability. No woman Read More…