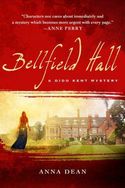 Dido Kent #1
February 2010
On Sale: February 2, 2010
Featuring:
Dido Kent; Richard Montague; Catherine
304 pages
ISBN: 0312562942
EAN: 9780312562946
Hardcover
$23.99
Jane Austen, Mystery Historical, Mystery Amateur Sleuth
Buy at Amazon.com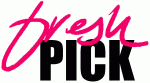 Or, The Observations Of Miss Dido Kent
1805.
An engagement party is taking place for Mr Richard Montague, son of wealthy landowner Sir Edgar Montague, and his fiancee Catherine. During a dance with his beloved, a strange thing happens: a man appears at Richard's shoulder and appears to communicate something to him without saying a word. Instantly breaking off the engagement, he rushes off to speak to his father, never to be seen again.
Distraught with worry, Catherine sends for her spinster aunt, Miss Dido Kent, who has a penchant for solving mysteries. Catherine pleads with her to find her fiance and to discover the truth behind his disappearance.
It's going to take a lot of logical thinking to untangle the complex threads of this multi-layered mystery, and Miss Dido Kent is just the woman to do it.
Excerpt
Chapter One

Bellfield Hall,
Monday, 23rd September 1805
My dear Eliza,
I must begin another letter to you, although it is not six hours since I sent my last. I have some news to communicate which I think will surprise you not a little.

Miss Dido Kent hesitated, her pen suspended over the page. All her education and almost thirty years' experience of writing letters had not quite prepared her for this situation. As well as she could recall, the rules of etiquette said nothing about the correct way in which to convey the news that she now had to impart. However, her governess had once told her that the very best style of writing was that which gave information simply and clearly without any excess of sensibility.
She dipped her pen into Read More…